It shouldn't be. But it is. Cycling is risky business. Especially in cities like London, where the war between the wheels continues to rage, frenzied four-wheeled fiends venting off steam at the much more exposed cyclists; who are often in the very real danger.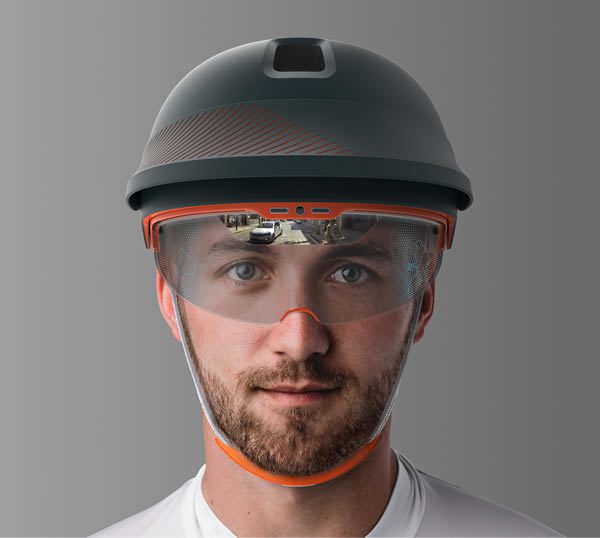 The necessity to make snap decisions is key, and it would be nice to keep one eye on the Chelsea tractor that's hugging your rear wheel. Enter, Optic — winner of this year's Red Dot Best Concept Award, and a worthy one at that; Warwick-based product design studio DCA employing cutting-edge technology to combat the distressing figures of injuries and fatalities on Britain's roads and beyond.
Optic is a serious bit of kit, presenting cyclists with visual information that helps them make safer decisions; front and rear cameras with 360-degree proximity and collision detection integrated into an exceedingly good looking helmet. Coming over all RoboCop, Optic's visor live-streams the rear camera, highlighting potential risks at the same time — the cyclist is then able to focus on the road ahead, with a total awareness of their surroundings and position on the road.
The visor display also proposes to include augmented reality mapping and journey/personal statistic (distance; speed; heart rate; navigation; progression) interfaces, information that may currently exist only on a smartphone put directly in front of the cyclist's eyes, meaning there is no excuse to take their eyes off the road. Aesthetically, DCA have pulled it off with as much aplomb as they have the tech — safety needn't always come at the expense of good design.