As is the case at Urby's Staten Island and Jersey City offerings, their Harrison NJ counterpart offers compact apartments and topnotch communal facilities at sub-premium rates. It is also home to the debut U.S. café from boutique New York coffee roaster Coperaco; who are brewing up specialty coffee from an indoor, two-story treehouse.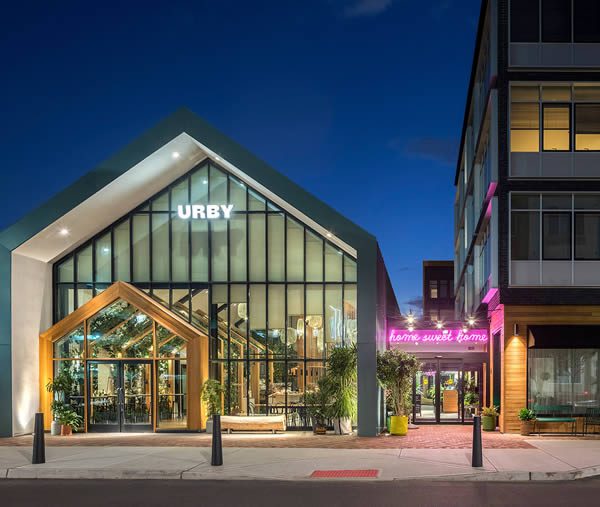 Designed by Amsterdam-based architecture firm concrete, the espresso bar is located inside Harrison Urby's ground-floor lobby; as such boasting some exceedingly nifty design features. From the soft green façade that the café lies behind, to a wall made of braided rope; a 16-foot tree surrounded by tables and banquette benches to a sleek marble bar and midcentury-style furniture. There's plenty to keep your eyes occupied as the Coperaco crew get to work on your flat white.
Attracting curious by-passers as much as Urby residents (because who doesn't want to drink craft coffee from an urban treehouse?), the first-floor cum living room provides plush seating set around a working fireplace. Up on the top floor, bibliophiles can revel in the snug cum library; where the views of the café below are something too — a combination of lush greenery, stylish lighting, multicoloured tiled flooring, and wooden structuring coalescing to form a green getaway in an area of urban regeneration.