Dishoom Kensington flings open its doors in earnest this Friday after a month-long soft opening that included an immersive theatrical production. The beloved eatery, that pays homage to Irani cafés and boasts five London venues as well as one in Edinburgh, is set to have hungry hordes and Dishoom-devotees hotfooting west in anticipation of wrapping their chops around executive chef Naved Nasir's passionately curated menu of Bombay comfort food.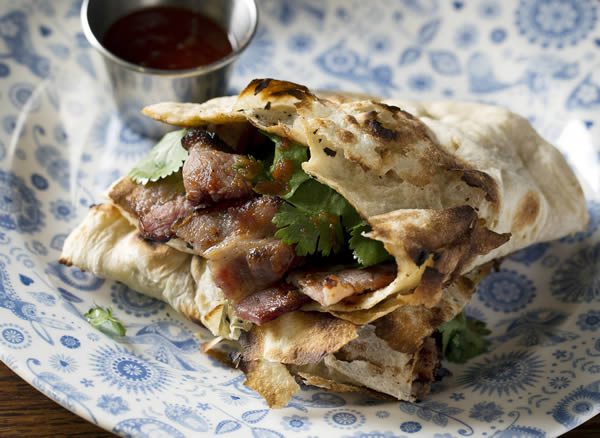 In a space some 7,500 square foot, the restaurant accommodates 200 diners in a large all-day dining hall and a further 50 in the Permit Room cocktail bar. Set in a corner of the stunning Barkers Building, Dishoom Kensington is filled with over 100 pieces of period furniture, artwork, and light fittings sourced from Bombay; lovingly restored to match the Art Deco aesthetic they're famed for.
A large clock in the dining room bears a resemblance to the one located in Bombay's Life Insurance Building, whilst the marble monogram inset at the entrance of the restaurant is a reference to the United India Building; both a nod to the Indian city's status as a financial centre and homage to its history.
Open from breakfast through to dinner, Dishoom classics such as House Black Daal, Pau Bhaji and the Bacon Naan Roll feature on the menu, alongside relative newcomers Jackfruit Biryani and the Kensington outpost's very own chef's special: Mutton Pepper Fry, a robust and spicy dish of tender mutton marinated in red chilli, ginger and garlic, cooked with black peppercorns and whole spices, then dressed with curry leaves and fresh lime. Served with Malabar-style soft paratha, this is a a speciality of southern Indian kitchens and set to become a staple for Dishoom's poshest opening to date.