The Butcher's Tap is the latest venture from Michelin-starred chef and telly favourite Tom Kerridge, a butchers shop cum pub cum eatery selling produce and dishes in partnership with longterm collaborator Andy Cook; with whom Kerridge sourced the very freshest meats from suppliers such as Longcroft and Old, Stoddart's Farm, Hampshire Game, and Packington Free Range.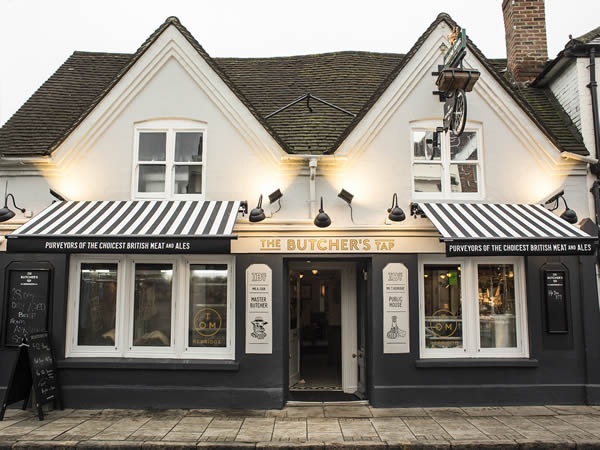 Throughout the day, the Marlow establishment will function as a butchers and boozer, customers being able to indulge in bacon rolls and smoked hot dogs with pulled pork, alongside pork pies, scotch eggs, and sausage rolls. Disposable crockery adds a nice air of simplicity; The Butcher's Tap a hub for the local community, a place to eat, drink, and be merry — its comfortable non-fuss vibe serving to authenticate this simplistic ethos.
Come 5pm, and the handsome space transforms into a true traditional pub that dishes up the very best elevated classics (Kerridge bringing unrivalled experience in this ream, his nearby The Hand & Flowers the first pub to receive two Michelin stars) real ales, craft beers, and spirits accompanying the daily-changing menu. The best local suppliers meet the most illustrious knowledge and experience at The Butcher's Tap — expect trains heading west out of central London to start getting busier than usual.