NOC Coffee Co. opens its second branch in Hong Kong, adorning the area around the urban jungle's Gough Street with quality coffee, impressive latte art and, as word has it, some rather dapper baristas.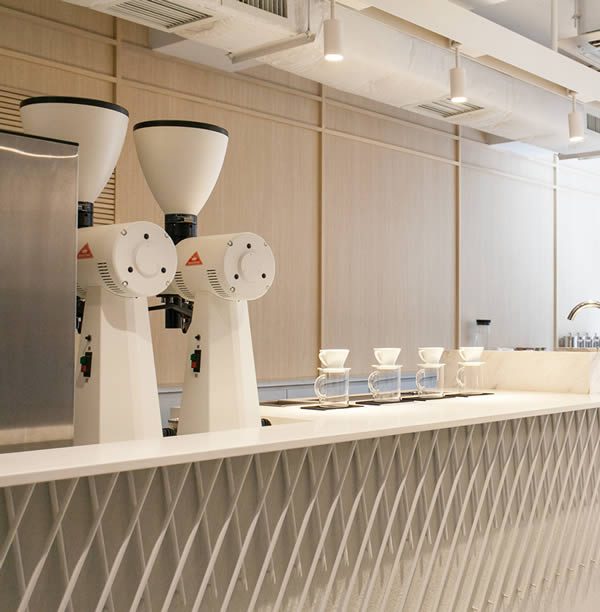 Opting out of creating a dramatic or fanciful exterior, local design agency Studio Adjective created a minimalistic façade in glass; highlighting the coffee bar and activities of the baristas and its customers. Occupying a charming spot on a narrow street, NOC makes the most of its size by the introduction of platform seating, whereby the cement floor doubles as a multi-tier seated area — allowing customers to sit comfortably in a range of ways. Gradually, the platform extends to form a staircase which leads up to a 'main' seating area with communal tables and bar stools propped up by large windows.
There's an air of sophistication at NOC; painted surfaces and wooden wall panels blending in with the white countertop that houses premium coffee machines, yet founders Benny and Sum make sure that their passion and human touch is felt throughout. Standing for Not Only Coffee, you'll regularly catch the sprawling city's hip crowd, chowing down on healthy breakfasts, bagels, and fancifully put together caffeine hits.