Laying roots in Melbourne's East Brunswick, Etta is a neighbourhood bistro whose food draws influences from Greece; Italy; Asia; and the Middle East. Focussing on produce-driven fare, the menu of the day could consist of treats like local calamari; King George whiting; Flinders Island lamb rump; or tamari-roasted pumpkin with sunflower and horseradish, all dependent upon season and availability.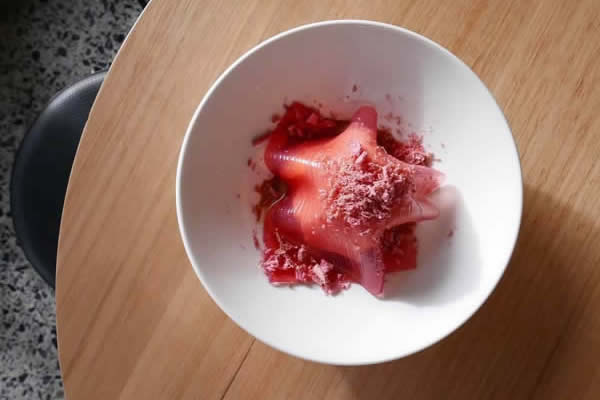 Architecture and interior design practice IF Architecture started from the ground up, literally. With a vision that Etta should be a timeless destination, the studio began with the original black, white and grey speckled terrazzo floor of uncertain age — designing a space that's familiar and comforting; a welcoming homage to its surrounding neighbourhood.
Curvaceous fine-grain marble countertops line the bar, which features thin low-backed 'Iva' stools (named so after IF Architecture founder Iva Foschia); a wide burgundy cushioned banquette is framed in bronze pearl steel; and a long dining bench extends from the open kitchen, topped with Australian Emperor marble from the Pilbara, in flowing patterns of dark and light green marble. Raw, industrial elements juxtapose the use of warm reds and tropical greens, whilst a mixture of intimate tables and booths enhance Etta's welcoming essence.