Anthony Falco — a former pizza chef at Roberta's in Bushwick, Brooklyn — has sponsored São Paulo pizza restaurant Bráz Elettrica in a bid to give the locals a place to enjoy the Italian staple in an unpretentious local; kitted out with bona fide pizza oven, raw aesthetics and lashings of light.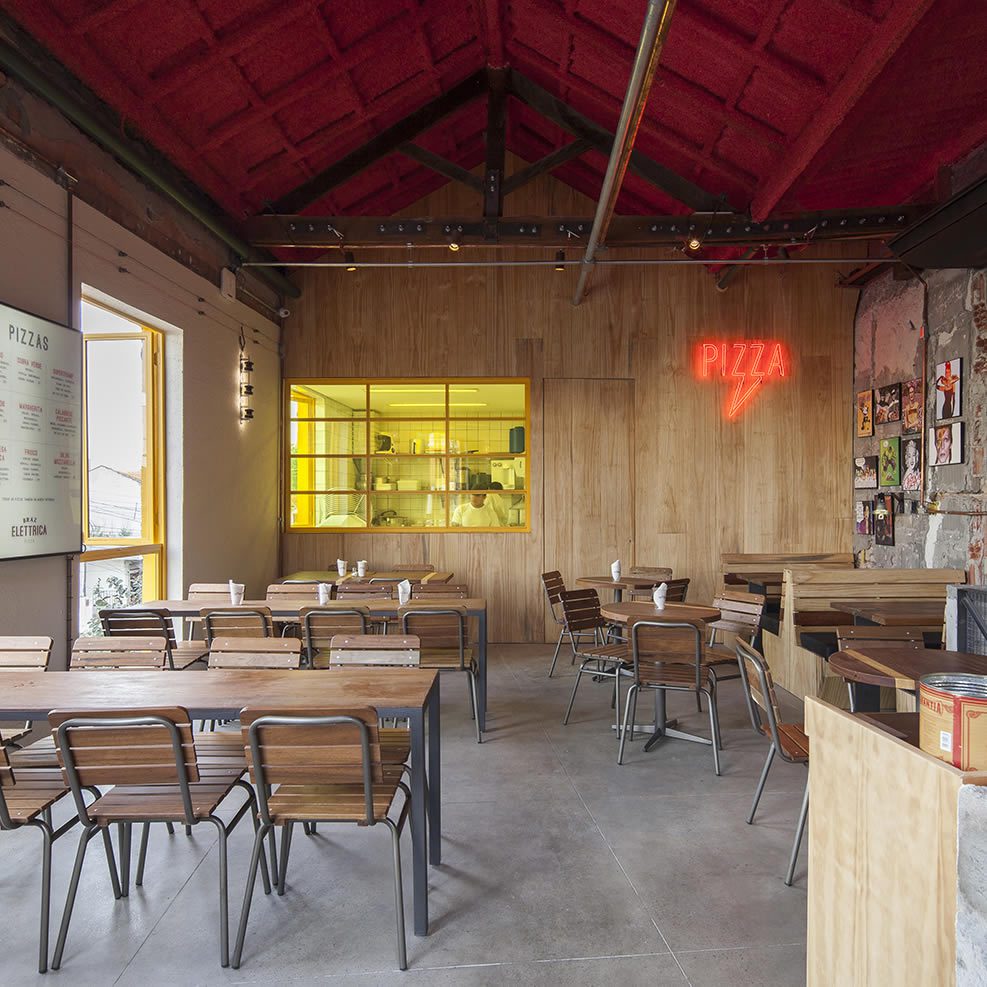 Architects, SuperLimão Studio, created a space where mobility, practicality and functionality are fundamental. A modest 140 m2, entering Bráz Elettrica sees you approach fridges stocked with drinks and desserts which you choose and pay for whilst putting in your pizza order. A concrete floor juxtaposes with textured walls, stainless steel and wood. Collages and cut-outs of characters and eclectic personalities from popular culture eating pizza — among them David Bowie; Madonna; and Batman — grace the walls alongside neon signage and a large 'pizza' menu.
Serving fare that is "fit to eat with your hands", community and social spirit presides at Bráz Elettrica; be it sharing a communal table with friends new and old, or watching the chefs kneading their prime pizzas into shape in the open kitchen. Using long-fermented dough and traditional flavours with an Antony Falco twist, Bráz Elettrica turns out all from breakfast to light salads, and of course the famous Margherita. There's nowhere else quite like it to get your Neapolitan fix down in this sprawling metropolis.