Botanica — a restaurant cum market cum online journal — is a delightful spot on Los Angeles's Silver Lake Boulevard; where the design and interiors are as natural and inviting as the food and beverage on offer.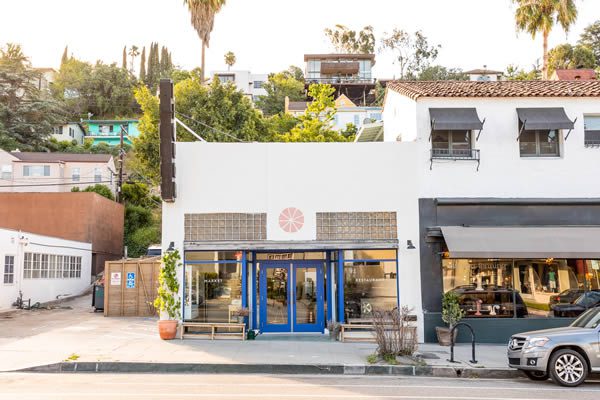 Situated within a former liquor store, the eatery is the brainchild of friends and longterm collaborators Heather Sperling and Emily Fiffer — having spent years eating and writing about food for a living (including running online publication Botanica Magazine), the duo decided to put their money where their mouth is and turn the written word into reality, opening the acclaimed 58-seater restaurant and marketplace.
Focussing on local vegetables, fruits and dairy, a rainbow of colours and lashings of oil, a strong philosophy presides at Botanica; despite their disdain for the rulebook. The aim is to create fresh, fulfilling and healthy dishes using the best produce available — Sperling and Fiffer want you to leave feeling satisfied and revived, and inspired too; a feat easily-achieved by some jaw-dropping handsome design touches and an overall sense of cool calm.
A neighbourhood joint where you can start your day with gratifying granola, tuck into a hearty salad at lunch, and indulge in the likes of grilled lamb kabobs; spiced braised chicken; and low and slow king salmon come dinnertime — each washed down with coffee, cocktails, natural wines or beer; Sperling and Fiffer IRL foodie journal is the sort of place We Hearters would need crowbarred out of come closing time.