NEVER COFFEE Portland, serves up some of the city's finest third wave coffee in a small but perfectly-executed space on Belmont Street. A neighbourhood joint where bumping elbows and standing to enjoy a quick espresso is actively encouraged, founder Zak Davis and his partners enlisted the creative vision of local agency Juliet Zulu to design the bold look, feel and overall branding for the project.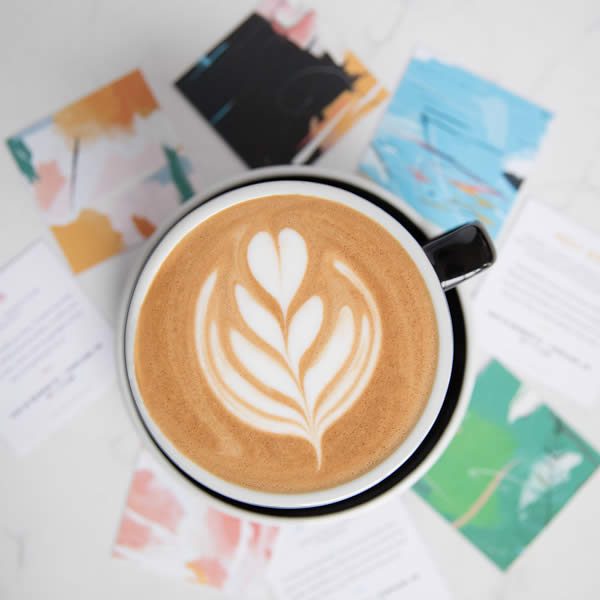 Priding themselves on standing far apart from the masses, Juliet Zulu looked to emphasise this modus operandi through use of drop-dead colours and sprightly motifs. From NEVER's simple yet effective logo design — found on its outdoor neon sign and takeaway cups — to the abstract tropicalism of the mural that art director Sarah Simmons scrawled across the back wall, and on to a contrasting classic marble bar, green tiles and wood accents, no detail has been left unturned.
Veterans of Portland's third wave scene, Ian Irving and Zach Harrison, work alongside seasoned baristas dedicated to the heritage and passion of serving coffee of the very highest quality. Focussed on pushing flavours and concepts, signature drinks are thoughtfully-crafted and throughly-tested before reaching the baying public. Working exclusively with Roseline Coffee Roasters, with who they share a passion for the best coffee served through the tension between art and science, NEVER's serious approach to high-end caffeine is juxtaposed by Juliet Zulu's playful aesthetic. Together, this den for Portland's coffee aficionados is a thing of real beauty.