Since Piero Gatti, Cesare Paolini and Franco Teodoro designed the first in 1969, 'beanbags' have come a long way. Typically made from leather, suede, corduroy and polyester, and coming in a variety of sizes and shapes stuffed with styrofoam beans, they've been used for tossing, kicking, juggling and even as ammunition for non lethal weaponry. However you know them best for the art of lounging: the alternative seating phenomenon kicked off by the trio's iconic Sacco chair becoming a source of sprawling comfort for millions.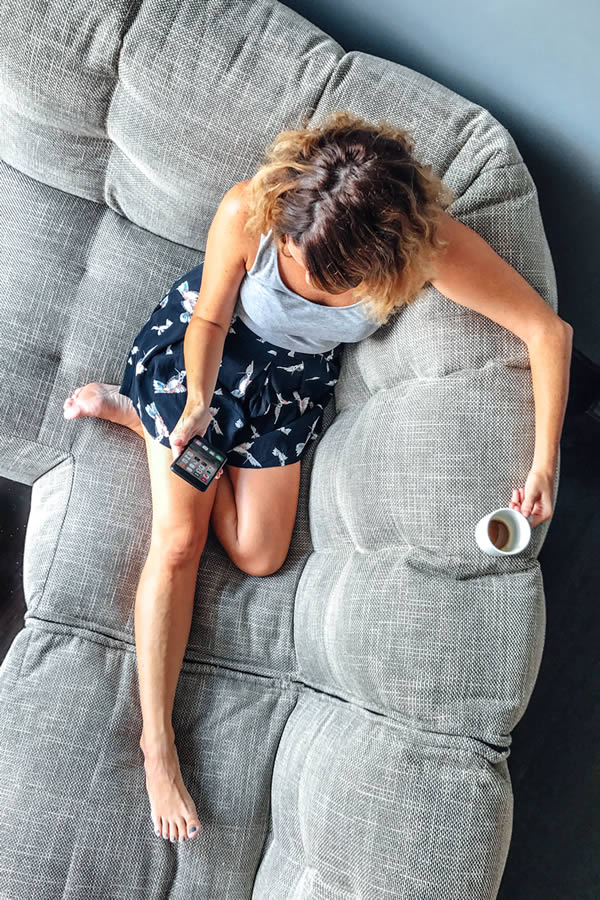 There's a common assumption, though, that the trio's invention in its most recognisable form remains a fixture of childhood. The teenage bedroom, smiley faces of boybands, the much overworked beanbag comforting you from news that one of those smiley faces has just left to forge a 'serious' solo career. But beanbags have grown up. Enter Ambient Lounge®, a Melbourne-born brand that have taken our childhood companion to an entirely new level; pairing soft with structural, and comfort with form.
Inspired by Australian interior design and Melbourne's famed café culture, the brand have transformed the humble beanbag since 1998; when the concept was a glint in founder-designer Grant Morris's eye. Less of the bag and more of the design-minded soft furnishing, Morris has transformed the humble beanbag into a desired product, with the creation of soft modular furniture that can be arranged to suit every space. A modest 50 m2 apartment? Rooftop terrace? Home cinema, spacious living space, or office? Ambient Lounge®'s products comprise structured, quilted, elastic, premium fabrics and 'bags' of style — kit that is heavy on comfort and style but light on weight and wallet.
Giving traditional sofas a run for their money, Ambient Lounge® aim to change the future of living room furniture one modular piece at a time. Coupling the comfort of a beanbag with the aesthetic of a high-end lounge suite, they realise the importance of our ever-diminishing downtime and how, now more than ever, we have come to expect comfort and ease when finally getting those moments to ourselves. Strumming a few chords on the guitar, reading a magazine, or catching up on emails over an artisan coffee; these flexible friends are relentless in their ability to relax.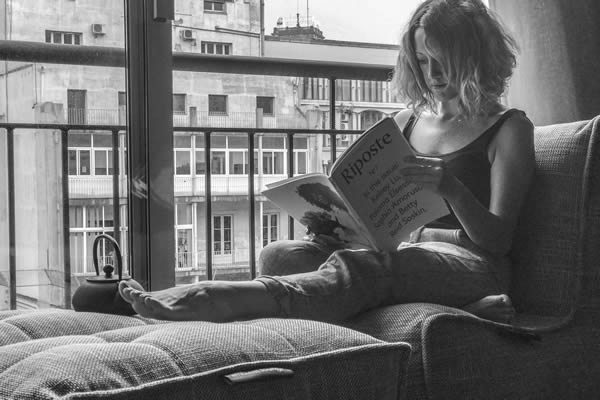 Pledging a commitment to design cutting-edge lounge pieces with ambient tones and curves to complement your home and lives, Ambient Lounge® have launched their most comprehensive set yet — consisting of Modular Link Corner, Modular Link Single and Twin Ottoman; a series of products that come together to form a gargantuan piece of grade-A lounging.
An eye-catching corner piece, designed to attach easily by zip to a matching twin couch and/or middle chair, the Modular Link Corner is your beanbag from the Gods. With a height of 80cm, width of 110cm and depth of 70cm, it's easily mouldable and high in the design stakes. Just the thing for stretching out on with your favourite book, or to catch up on some work on, the Modular Link Single is truly lightweight and made all the better when combined with the Twin Ottoman; two single ottomans that come together to form a cute cube that can be used as a seat, pouffe or side table. Together, these individual bombshells come together to form something else altogether — a vast curved statement piece that looks like it's come straight from a mansion in the Hollywood Hills; a sprawling space of comfort redefined.
A long journey, then, from Gatti, Paolini and Teodoro's first incarnation and your teenage cuddle companion. Ambient Lounge®'s epic modular lounge sets are beanbags elevated to the heights of haute couture or Michelin-starred gastronomy; limitless possibilities and premium looks, these are revolutionary products that can change the way you kick back.