Combining the calm and muted atmosphere of a traditional Chinese tea ceremony with the dynamism of its Chapel Street location, interior and furniture designers Hecker Guthrie have perfected the new look for Melbourne hotspot, Oriental Teahouse.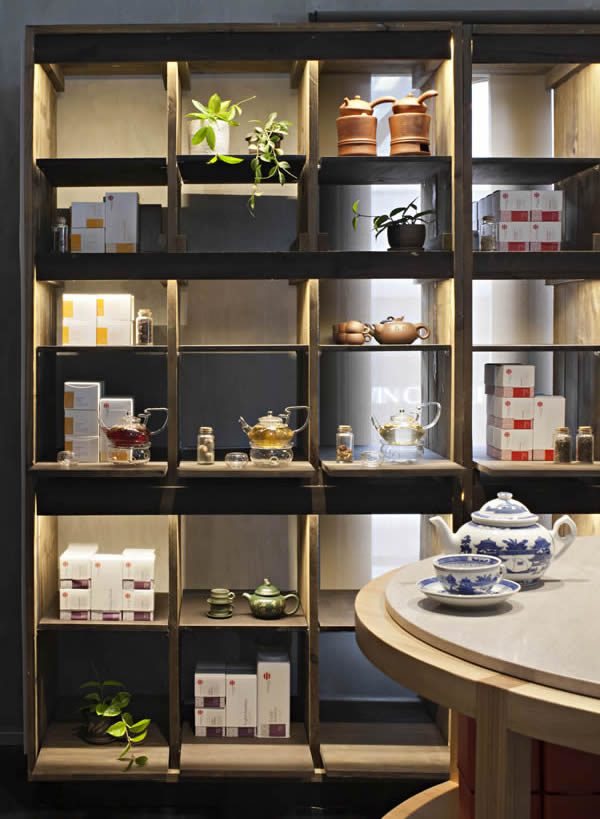 Having been serving up some of the city's best tea and dumplings for 14 years, owner David Zhou felt it was time the split level eatery had a nip and tuck of sorts, realising a vision to 'create a world-class Chinese teahouse made for modern times'.
Designing a welcoming space for customers to interact, relax and move seamlessly between day and night, new interiors blend old-world charm with simple contemporary elements; the iconic English Willow pattern introduced as a symbol of marriage between Chinese and Western Cultures, and complementing raw finishes and classic wooden floors.
The ground level is the spot to sip a tea-infused cocktail before moving upstairs to the formal-yet-friendly dining room, where Zhou's renowned dumplings, pork buns, sliders and sharing plates, are made from fresh and clean ingredients; allowing diners to pick and choose a selection without too much of an attack of guilt. For those wanting to make the most of the Melbourne sunshine, an open-air dining area at street level, featuring bespoke concrete high-top tables and chairs, finishes off this little Chapel Street institution just nicely.
@OrientalTeaHouse
@heckerguthrie