New neighbourhood bistro and deli Salt + Pickle serves up an abundance of cured, pickled and preserved food to the folk of Crystal Palace and beyond.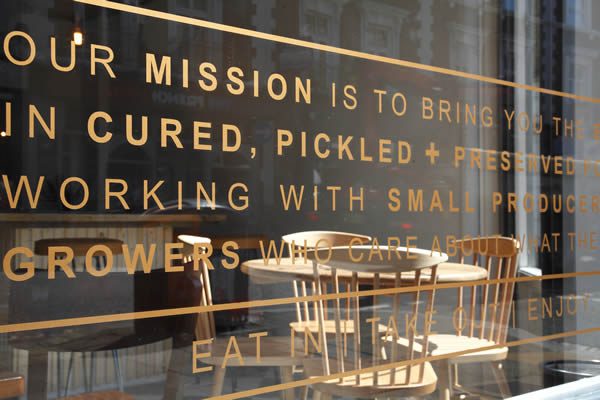 The recently-opened venue is a collaboration between Ian Haigh of Central Design Studio, and Manish Utton-Mishra of Good Taste Food and Drink, and also offers wines and beers from small producers and breweries; further supporting its local community.
The personable space is just the place to enjoy treats like a sharing platter of cured meats and cheeses or treacle-cured salmon and homemade pastrami, and features a mix of natural materials, bold geometry and pops of colour. Inspired by the idea of subtle earthiness mixed with minimal intervention, a lightness of touch flows throughout the design undertaken by Haigh's Central Design Studio — whilst a natural copper counter top, bright green industrial bar stools and eclectic lighting offer subtle touches that elevate a hospitable environment to a higher design plane without ever bordering on 'too much'. Nice, very nice.