New culinary concept CARBÓNCABRÓN is the latest creation from Mexican chef Alfonso Cadena and architect Ignacio Cadena—an inspirational den of fiery fantasy where experimentation, flavours and textures collide in an expressive stroke of sensory delight.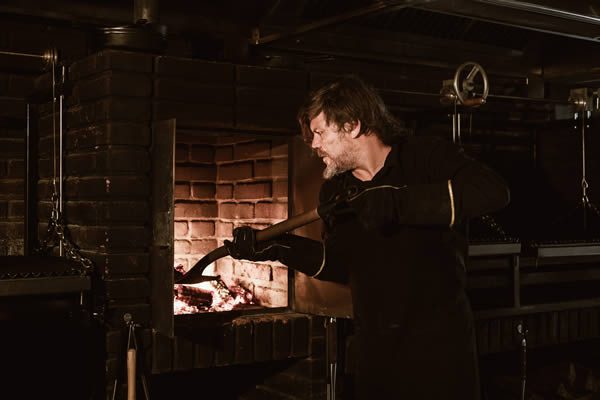 Wood (lots and lots and lots of it), bricks and moody raw steel shape the monochromatic palette here, which—as it doesn't take a qualified brain surgeon to see—pays homage to the hottest of the four elements. (I am the God of Hellfire.) A charcoal grill takes centre stage in the wide open kitchen, and the dark and seductive space is filled with 6,300 stacked logs, communal tables and billowing smoke.
A stark contrast to the brothers' restaurant in Gualdalajara—which, named Hueso (bone in Spanish), features whitewashed walls, light woods and plentiful decorative bones (these guys take things seriously), CARBÓNCABRÓN takes on a decontextualised setting with a high degree of conceptual coherence—the Cadenas have once more managed to execute their playful and innovative spirit to perfection. Bravo.