With Frida Kahlo staring down from the wall, and painted "calavera" (skulls) from the Day of the Dead festival watching over the bar, it can mean only one thing — Mexican food. The country's most famous female artist casts a watchful eye over proceedings while smokin' a faaaag at this Mexican hideaway, called Molé, in Marylebone's Picton Place, and she's not the only wall covering of note here either.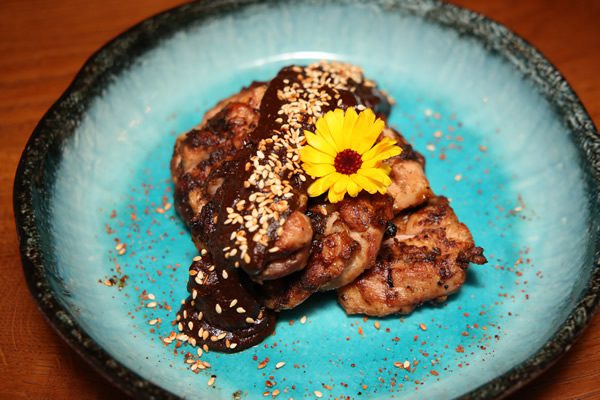 The Timorous Beasties studio has made a top contribution to the décor with some excellent hand-painted wallpaper. Sections of brickwork have been distressed, poor things, with the terracotta colour poking through the remnants of a white wash. Flashes of colour have been supplied by bespoke fabrics from Matthew Williamson and the studio of the absolutely fabulous French designer Christian Lacroix.
But enough of the interior design, we can tell that you're hungry. Tacos are the house speciality at Molé, and their classic recipes will be joined by some experimental numbers such as slow cooked pork belly with pickled watermelon and sweet miso; all the tacos are gluten-free, as is 80% of the menu as a whole. A street food fave called antichucos — marinated fish skewers to the uninitiated — also catch the eye, plus larger dishes including a 16-hour braised chipotle beef short rib.