Blue Crow Media mark the publication of map number eight with the release of Modernist Belgrade Map; which has been produced in collaboration with architect Ljubica Slavković and photographer Relja Ivanić.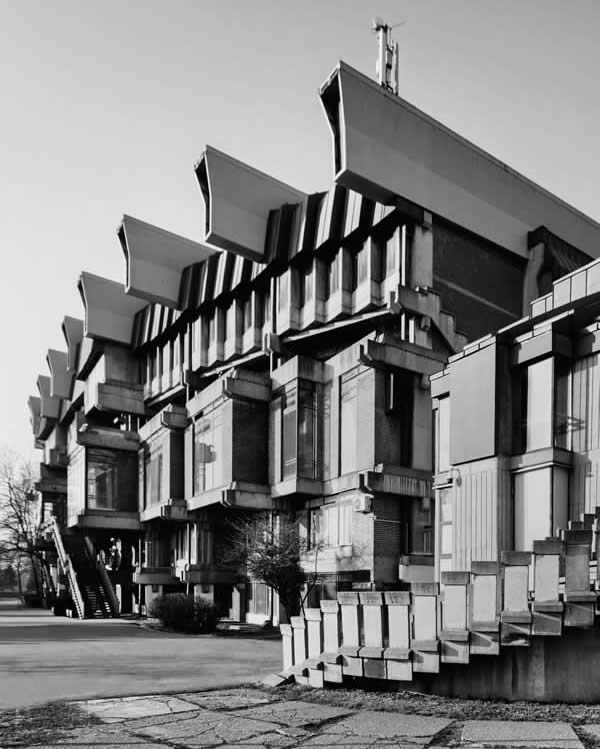 The capital and largest city of Serbia, located at the crossroads between central and southern Europe, Belgrade underwent intensive reconstruction and development in the second half of the 20th century, following the the dramatic rise and subsequent fall of the Socialist Federal Republic of Yugoslavia.
Although its most significant landmark is the Beogradska Tvrđava — a fortress at the confluence of the Danube and the Sava rivers — Belgrade's modern history meant a new generation of Yugoslav architects were able to stamp their own individual creativity on construction, and the city boasts a significant number of modern buildings with contemporary European styles.
The two-sided, bilingual map and guide invites readers to 'explore and recognise some of the most prominent achievements of Tito's Yugoslavia and Modernist architecture in existence today', and features 50 of the most significant examples of Modernist and Brutalist architecture in Belgrade today: icons like the Palace of Serbia, Museum of Aviation and Branislav Jovin's Brutalist masterpiece, the Urban Planning Institute.
Slavković is keen to point out that, despite the density of original Modernist and Brutalist architecture and design in the city, the lack of public support and maintenance means that many of these structures are now in danger; Modernist Belgrade Map​ (​Modernistička mapa Beograda​) aims to draw the public's attention to these achievements before it's too late.
Available via Blue Crow and in independent bookshops, their latest architecturally-informed publication is priced at £8/9€/1100 RSD.