Located in the North Atlantic Ocean and with a population of less than 500,000, think of Iceland and you think of waterfalls and volcanoes and magical landscapes, you think of Reykjavík and the Blue Lagoon, Björk and the primal force of nature. You might, too, think of its cuisine. Of fermented shark washed down with shots of Brennivín.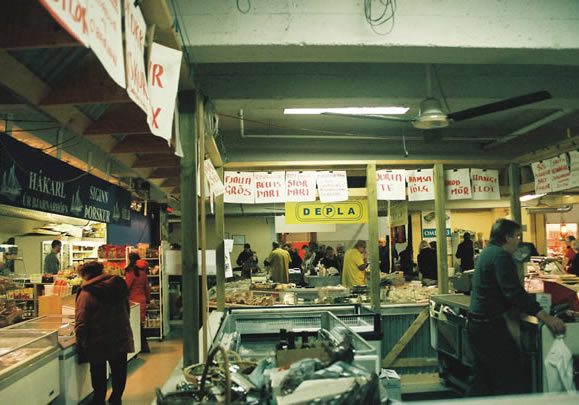 Food has a long history in Iceland, its roots found in the traditions of Scandi-cuisine; Scandinavian and Viking colonies having settled on the island in medieval times. That infamous fermented shark (Hákarl); ram's testicles (Súrsaðir Hrútspungar); boiled sheep head (Svið) … dishes as medieval and difficult to swallow as they sound; but all of which continue to feature on menus across the island. For those brave enough, head to the Kolaportið Flea Market (located in Reykjavík's old harbour area) to embrace a taste test like no other.
The contemporary chefs at Reykjavík's best restaurants, though, are making the most of the island's tastier ingredients to create modern plates that use Iceland's predictable abundance of seafood (like Bleikja, or Arctic char, the meatier cousin of river salmon, packed full of Omega-3) and quality meats from animals like island lamb; free to roam the country's largely unpopulated surface. Upscale spots like Fiskmarkaðurinn and DILL (which recently became the first Icelandic restaurant to earn a Michelin star) are the places to head to for top-grade ingredients from the sea, whilst Grillmarkaðurinn does an incredible job of sourcing the very best from the land.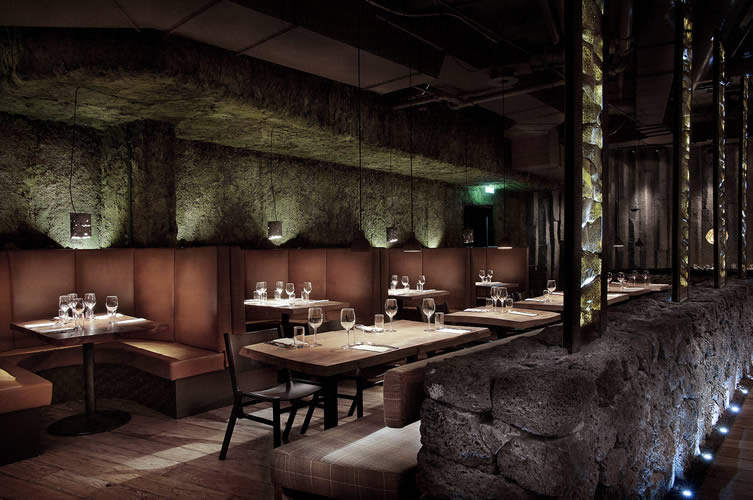 Pylsur is one of Iceland's most popular dishes. So popular, in fact, that it's become known as their unofficial national food. Pylsur — or the humble hotdog, as we know it — is different to its American counterpart, made mainly from lamb, it has a distinct flavour and is best devoured with all the toppings (raw and crispy fried onions, ketchup, sweet brown mustard, and remoulade) whilst stood up. The best place in town is the famous Bæjarins Beztu Pylsur, which funnily enough translates to 'best hotdogs in town'.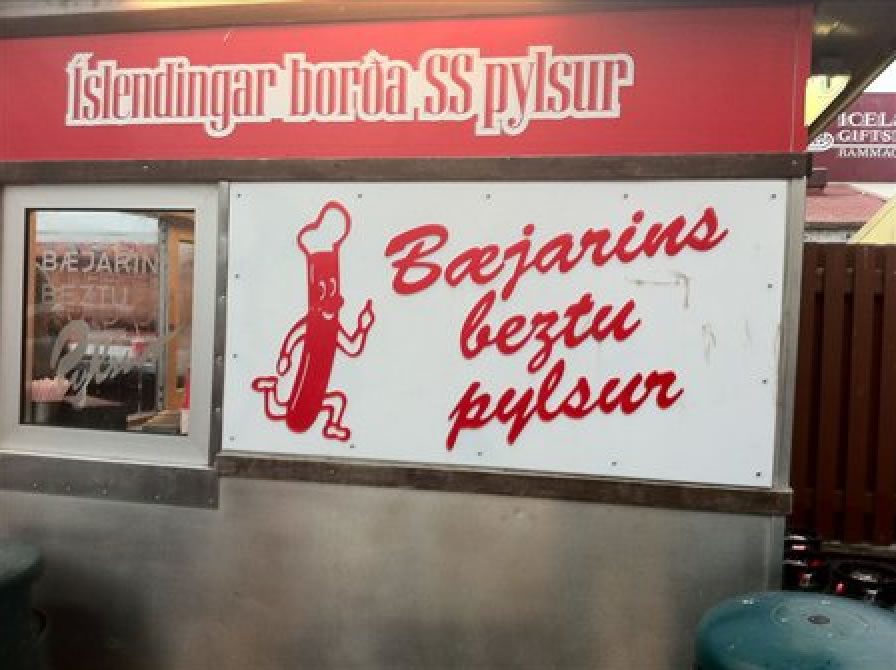 Preservation methods like dry-curing have been a favourite throughout the years, and Saltfiskur (dried and salted cod) is a popular dish at Hotel Holt's Gallery Restaurant, where the age-old classic comes in many guises; think tartar, croquettes, or served simply with potatoes and veg.
Not as widespread, for obvious reasons, as it once was (and said to be eaten mainly by tourists), Hvalur Kjöt (Minke Whale meat) is alleged to taste like a cross between beef and tuna. Hip Grillmarkaðurinn feature it on their menu alongside more 'whale friendly' dishes. On the other hand, Lundi is quite the delicacy. A unique and delicately-flavoured meat that comes from the country's plentiful puffin population, it's commonly grilled and served in a jar along with blueberries, skyr, pickled red onion and herbs; expect it to be found as a smaller dish in bars and restaurants like the excellent Íslenski Barinn.
As you'd expect from an island like this, heart-warming soups and stews are a staple dish — and husband and wife-owned restaurant Restó is a great find for devouring Kjötsúpa, a traditional Icelandic meat soup made with lamb, veggies and served piping hot. The aforementioned and Michelin-starred DILL spoon up Icelandic fish stew, or Plokkfiskur, a dish that can vary from restaurant-to-restaurant and from family-to-family, but which is generally a variety of mashed fish and potato served with Icelandic rye bread and an artery-clogging amount of butter.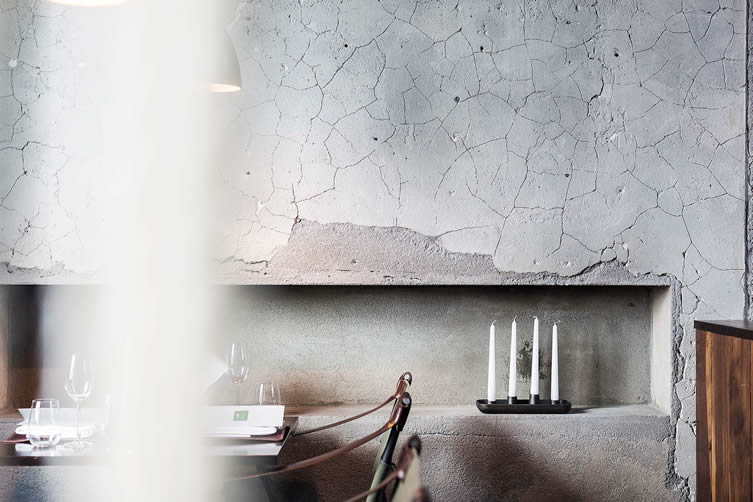 Alongside the staunchly traditional, the island's capital also has its fair share of hipster joints: bars, restaurants, clubs, and even a laundromat, where the city's cool kids hang out and revel in a good time. The latter dealing in treats like avocado on toast and eggs Benedict more than it does clothes washing; it's also one of the countless spots where you can tuck into the more traditional Icelandic skyr — a soft cheese with the appearance of yogurt, here served with fresh blueberries, white chocolate and oatmeal crunch.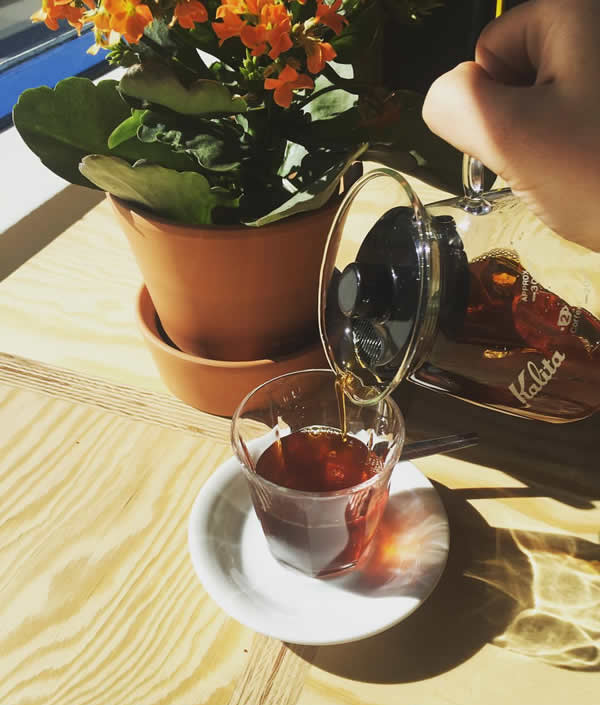 Said to be obsessed with coffee, Reykjavík Roasters is one of the best places to sip the perfect espresso and get a spot of work done; Kaffihús Vesturbæjar is a close second, their macaroons quite the must-try. If you're more bound to tradition than trend, not only is Mokka-Kaffi one of Iceland's premier coffee houses (like stepping back into the 1950s with its tight space and wooden furniture), it also serves good coffee and the best waffles in town. In our opinion, it's a must visit for those who want to do as the locals do and indulge in kaffi og kaka (coffee and cake). If you want to go full-on traditional, swap that waffle for a big ol' slice of Mondlukaka (almond cake).
Naturally, no trip to Iceland would be complete without a shot or two of notorious Brennivín. Roughly translatable as Black Death, this potent tipple — traditionally made from potatoes and organic caraway seeds — now has a more contemporary appeal thanks to the 64° Reykjavík Distillery, who produce their own pure, strong and sophisticated versions of the classic. If you've left this chest-beating treat too late, fear not, Keflavík International Airport's Loksins bar not only looks like a traditional Icelandic timber house, it's also a flagship bar for the fabled spirit. Handy for those with a fear of flying.
Learn more about Iceland's curious cuisine with dealchecker's excellent infographic; detailing the good, the bad, and the downright ugly from one of the world's most fascinating islands.