Air travel is one of mankind's most impressive achievements and opens up a world of new possibilities and experiences. Nowadays, however, flying is not quite the glamorous affair it once was. The endless queues, the stringent and frequent security checks, and cramped seats for all but the most affluent flyers. Even negotiating a short haul flight can leave you pooped, and ready for a stiff drink.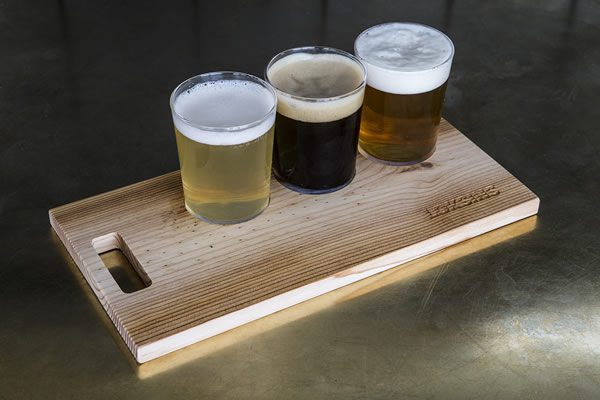 At Keflavík International Airport, there's a new bar that understands that travel-worn feeling completely — it's even named after the sensation of relief when you drop those heavy bags to the floor and sigh "finally".
Loksins (Finally) is a joint design project by Reyjkavik's HAF Studio and New York agency KarlssonWilker that aims to translate the cool downtown bar vibe to the normally sterile and impersonal airport setting. The interior includes lots of visual points of interest based around cultural peculiarities and traditions that are intended to provoke conversation between guests and the staff, just as would happen when tourists visit a city centre venue.
The overall look of Loksins is modelled on a traditional Icelandic timber house (see the floor, central island bar etc), with sleek modern additions. It's also the flagship bar for the infamously potent Icelandic spirit Brennivín … a good choice for anyone who's scared of flying.