Once home to aristocratic and bourgeois families of Florence, the site of the city's Milu Hotel dates as far back as the 1400s. Such is the nature of a city where virtually all is older than you can comprehend.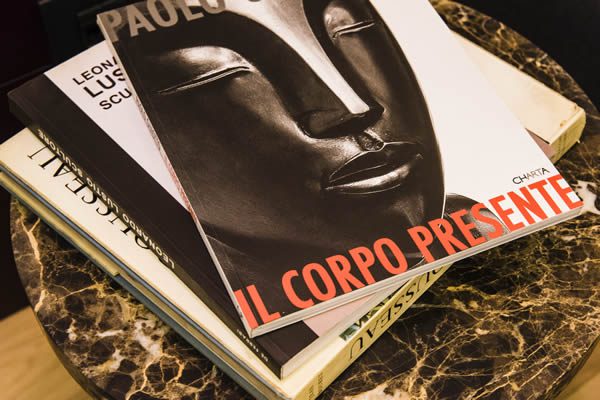 Today, number eight Via de Tornabuoni boasts 22 luxurious rooms, each featuring original artwork from international artists; Gubi seating; Moroso lighting and immaculate white linen offset by printed Missoni pillows.
Ensuring that each of its guests get the best night's sleep on said pillows, all bedrooms here are located three floors above street level; accessible by way of a staircase meticulously preserved from the 19th century. A flawless design hotel, the Milu was conceived by studio DO architect David Ohayon in collaboration with Carmel Ilan and Matteo Baroni; the team conspiring to bring about a space where old world elegance meets contemporary design, coupled with thought-provoking experiences.
Public spaces include the Open Gallery — a place to fuel-up for the day over a cappuccino, cold meats, local cheeses and fresh fruit — The Library, which features a nicely-curated evolving art collection; and the rooftop terrace, a place to unwind and take in views over the stupendous Tuscan capital and the hills that surround it.
With an unrivalled location on via Tornabuoni, Milu Hotel is a paradigm of the type of decadent luxury that ensures Florence remains one of the world's most captivating cities.