Sitting proudly in the heart of Florence's historic centre — overlooking majestic Piazza della Repubblica, mere steps from the incredible Piazza del Duomo and Ponte Vecchio; perhaps the planet's most photographed bridge — Hotel Savoy is admirably at ease with its iconic, historically significant neighbours.
A member of the esteemed Rocco Forte group of luxury properties, the Savoy was originally brought back to life in 2000; Sir Rocco Forte's sister Olga Polizzi transforming a tired old hotel into one of the most refined 'five stars' in Florence. Acting as director of design for the chain, Polizzi oversaw an extensive restyling project last year — keen to keep The Savoy several steps ahead of its competition, the designer set about renovating all of the hotel's suites and introduced Irene; a stylish Tuscan bistro with envious views over the busy Piazza.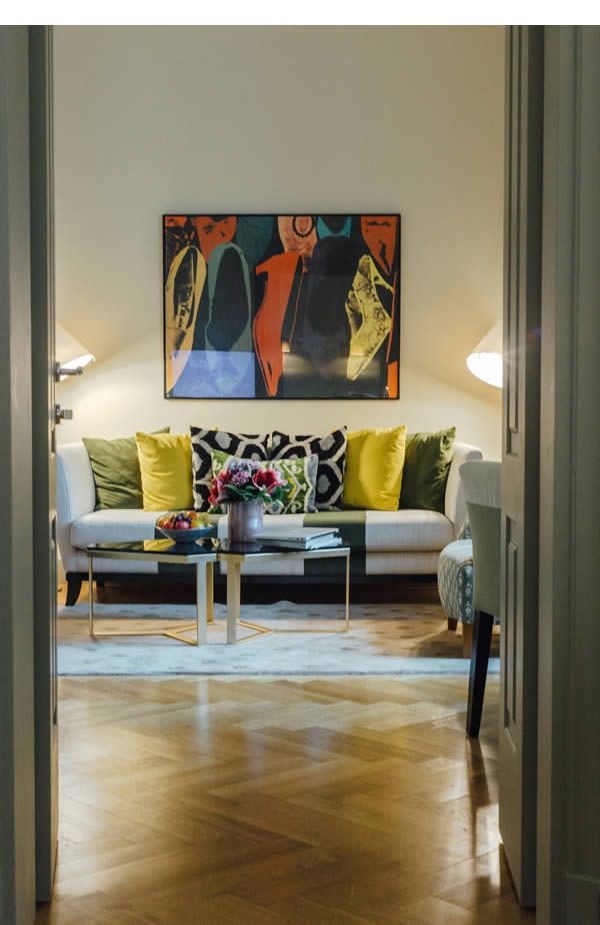 In a city and region internationally-acclaimed for its cuisine, it's not difficult to dine out in style here — finding an authentic restaurant in such a heavily-populated tourist area, though? One can't help but wonder: 'is this really a place where the locals would eat?'. The buzz and well-turned out patrons at Irene immediately suggests a resounding yes. Named after the wife of Lord Charles Forte (and mother of Sir Rocco and Olga Polizzi), Irene is inspired by the cinematic glamour of '50s bistro style; with a touch of contemporary flair owing to Polizzi's keen eye for well-heeled design.
Diners are in exquisite hands, the man in charge being Chef Fulvio Pierangelini of (now closed) two Michelin-starred restaurant Gambero Rosso. Calling Irene 'a bit insolent, free, contemporary, charming, bold, mischievous, irreverent and cheeky', the bistro is a celebration of women; a tribute to mothers and grandmothers.
Pierangelini has created a menu that bursts with Tuscan classics putting the best seasonal produce sourced from the best local suppliers to good use; all prepared with love and care, and ready to fuel Irene's guests each day. Octopus salad with radicchio and beetroot; red prawn tartare; ricotta and herbs; lobster linguine; wild boar with wild berries; crispy polenta and black cabbage; grilled mixed fish cooked on Himalayan salt; and — when in Florence — a whopping 1.5kg Florentine steak for two … the dishes designed by Pierangelini take you on a journey of emotions, colours and flavours; our knowledgable sommelier divinely pairs our dishes with a selection of Italian wine, many of which from local vineyards.
From the restaurant we saunter back into the lobby, the first port of call for Polizzi's restyle, which we're told is based around the theme of fashion. It's a sophisticated space where an air of luxuriance weighs heavy, and leads us through to the hotel's 88 bedrooms and 14 suites; which mostly boast views over the Piazza or nearby Duomo, and are filled with simple furnishings, modern furniture pieces and joyful colours. Florentine craftsmen and Milan-based textile design company, C&C Milano, embellished the rooms with Florentine patterns and motifs — local perfumer Lorenzo Villoresi supplies the exquisite bathroom amenities.
Polizzi's fashion-conscious philosophy reveals itself through a series of shoe and hat related artworks and oddities, Warhol and Canadian-British painter Lisa Milroy's joint infatuation with the former can be found throughout; wooden hats ('probably moulds used by milliners' she explains) are scattered around the rooms.