Following the significant success of their Soho restaurant, Blanchette have opened up a second location on Brick Lane; where diners can graze on French sharing plates, quaff fine European wines, and admire design agency Blacksheep's suitably fitting interiors.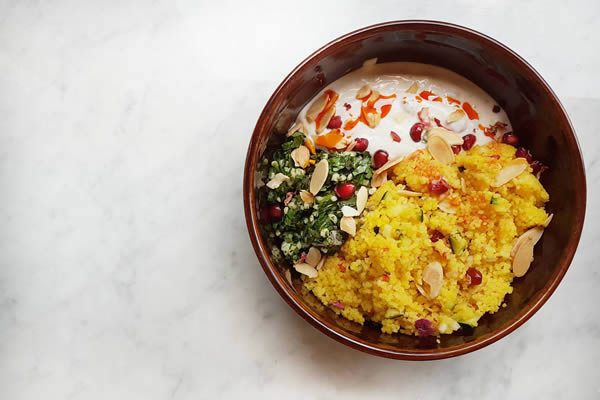 Blanchette East celebrates everything the original Blanchette is renowned for, with a few twists and variations. Here the modern French menu is more informed by the country's southern styles — North Africa, too, with the addition of some decadent looking tagines; whilst the decor is noticeably Parisian Belle Époque cum urban East London.
Brothers Maxime, Yannis and Malik Alary (who named the restaurant after their mother), along with Tam Storrar (executive chef across both eateries), oversee a dining room filled with antiques sourced from Parisian vintage markets; featuring a white marble counter, rustic wooden and marble tables and the 'urban' must: distressed walls and ceilings. Greenery adds a nice warmth to the space where diners can enjoy a menu of charcuterie and cheeses; crispy frog's legs; lamb tagine with apricot, almonds and lebna; and rare peppered tuna with chilli, avocado and lime … all the while plugged into a playlist of nu-disco, funk soul classics and new wave sounds curated by Malik.
@blanchetteldn
@blacksheep__uk