Drawing inspiration from the sun-drenched shores of Ibiza, Miami and Cuba — La Parada del Mar is a seafront restaurant with a firm focus on sharing plates and honing a beach-chic, after-dark allure.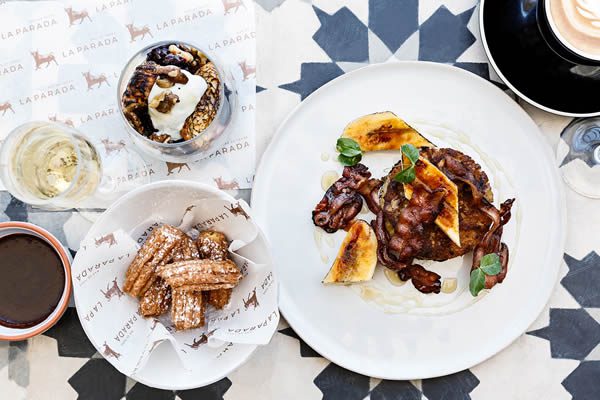 The newest member of the Harbour House Group, La Parada occupies a prime spot on Camp's Bay Beach, overlooking its powder-white sands and the glistening Atlantic Ocean. The two-storey restaurant features a small outdoor terrace to watch the world go by whilst enjoying the sun on your face and a healthy breakfast, and a mosaic-clad bar inside; offering a comprehensive wine and gin menu.
The top-floor restaurant features communal tables that reflect the sharing philosophy overseen by executive chef Martin Seneka; there's panoramic views of the finest beach in this affluent suburb of Cape Town, the sort of pineapple-motif wallpaper that evokes '80s movies soundtracked by Kenny Loggins, and lounge lizard beats from the Balearics to sway along to after chowing down on an cornucopia of fresh seafood, salsas and hearty olive oil.