Alana Langan and Jacqui Vidal, of Melbourne-based botanical wares studio IVY MUSE, have opened a retail concept store — a design-driven space and 'Botanical Emporium' that not only houses the entire IVY MUSE collection of plant stands and products, but also a curated selection of homewares and botanical-inspired artworks and publications.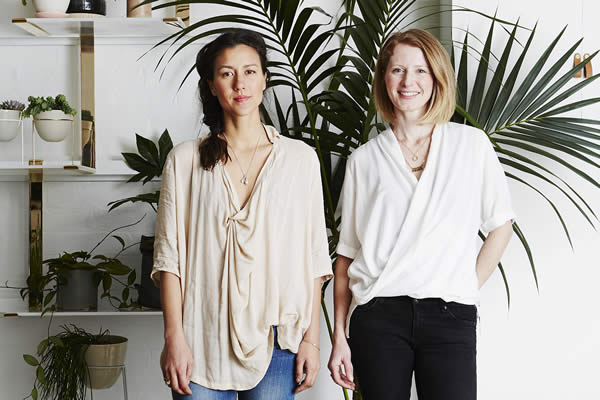 Located in the Melbourne suburb of Armadale, the store, designed by IVY MUSE themselves, features Godfrey Hirst buttery oak flooring; a four-metre high, 24-carat gold-plated feature display wall, by local glass artist Amanda Dziedzic; and hand-crafted installation by paper artist Amanda May Lee.
The tasteful ladies' latest collection, Boheme (which we're informed: 'aims to evoke a sense of escapism with a nod to the '70s and a bohemian, carefree way of life), takes centre stage in the jaw-dropping concept store; which is — in our book, at the very least — on track to become one of the most inspiring spots for botanically-themed goodness worldwide.
Artists will be invited to produce and exhibit original works over a six-week period, bringing together a host of likeminded botanical designers and artisans to inspire visitors to this galleryesque homage to greenery.