How good is it to sit down with a great book, a lovely cup of coffee and a slice of cake? Pretty gosh darned good is what I'm saying. So good in fact that I haven't left the house, spoken to another soul, or indeed bathed, for days.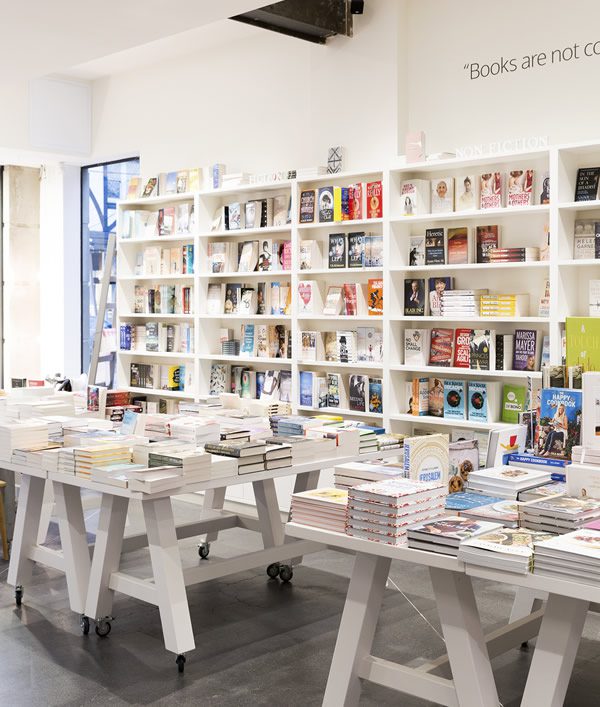 You're right, this isn't healthy. What I need is somewhere that provides the same joyful experience with all the home comforts, plus with the added benefit of being outside in the world, among fellow members of the human race. Somewhere that requires me to wear trousers.
In Paris and Milan, such places are the norm, and now Melbourne is well and truly in on the act with the second of Corrie Perkin's café-bookstore hybrids. This branch in Toorak Village opens the second chapter in the beautifully-bound story of My Bookshop, and sees Corrie team up with daughter Francesca Carter to run the show.
The books speak for themselves, and in addition to shelves full of good reads, there's a ground floor café known as The Nook, plus an upstairs communal space for reading, working, or just relaxing. The super simple but rather lovely white environment is currently augmented by Contemporary Editions — a selection of prints curated by Sophie Gannon Gallery. My Bookshop Toorak's mezzanine also doubles as an events space and a location for visiting pop-up shops that include artisanal homewares, fashion and jewellery.