London-based Russian photographer Maria Gruzdeva is an artist who invests much into her work, extensive research integral to the mammoth long-term documentary projects she undertakes. BORDER, a new 356-page book, is the result of one such exhaustive project.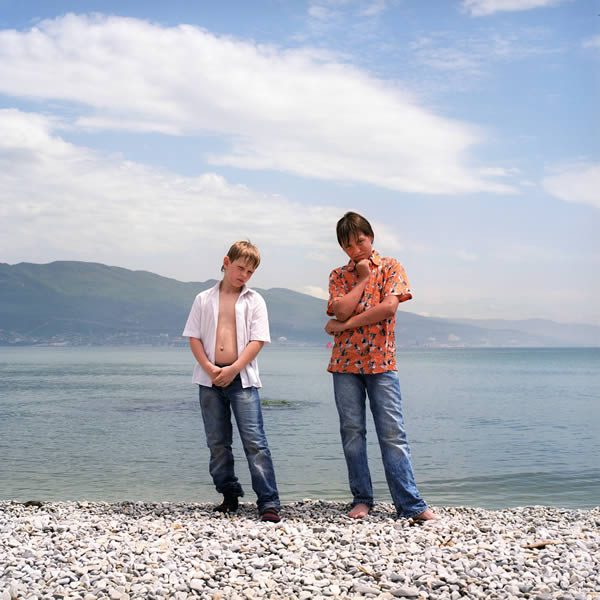 The vast geography of her home country, and its turbulent border territories, are the subject of this compelling body of work; 60,000 km, the world's largest national border, the Caucasus to the Arctic. 'Border territories, as the most distant and disturbed areas of the country,' says Gruzdeva 'illustrate like no other, the state of present-day Russia; how it is shaping its identity and its relationship with the Soviet consciousness, which it seeks to both outlive and preserve.'
It's this study of the Russian identity that makes BORDER as fascinating as it is; a Central Saint Martins graduate and a recipient of the Ideastap & Magnum Photos Photographic Award (who have supported this project), Gruzdeva has an incredible knack for storytelling and capturing emotion through still images.
'The project has taken an approach of an ethnographical journey,' she continues, 'an investigation of the political and cultural symbols we naturally or artificially embed in the surrounding landscapes to mark the territory with what relates to or signifies our identity. It explores the connection between the disturbance of territorial boundaries and identities and serves as a study of cultural symbols associated with collective identity and landscape as its metaphoric representation.'
Powerful stuff, Maria Gruzdeva's BORDER is published by Schilt Publishing, Amsterdam, and distributed by Thames & Hudson Ltd, London.