Now over a month in to their six month London residency, ethical chicken restaurant H.en is leaving nothing to waste. With a menu that puts the highest quality chickens — raised on Caldecott Farm in rural Worcestershire — centre stage, the whole chicken (beak to feet) is being used across a variety of delectable dishes.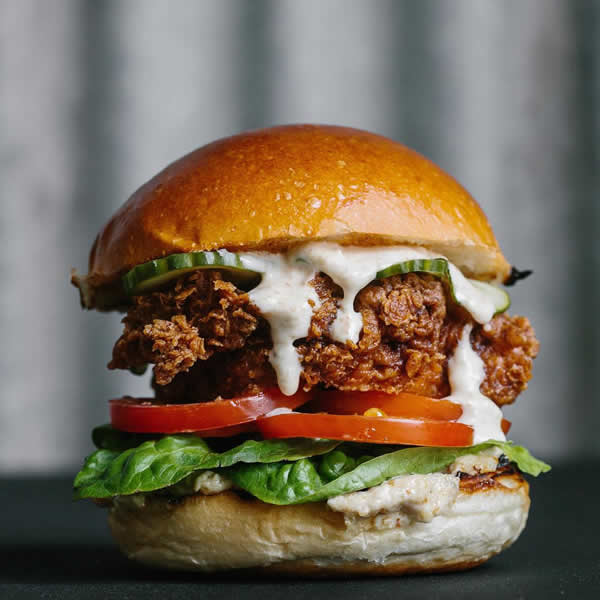 Teaming up with Masterchef finalists Billy Wright and Jack Layer — who have tweaked the original Brighton menu — fare like chicken wings coated in sweet spicy hot sauce, and the H.en Burger will be served alongside a London exclusive dish of crispy chicken feet.
Standing out from other chicken restaurants across the capital, founder Philip Ilic tells us: 'we believe that H.en leads the way in terms of both the quality of chicken we serve and our transparent, ethical approach to sourcing poultry and all our ingredients.'
The birds, marinated in a spiced buttermilk and then tailored to the guests' requirements (choose from the classic sweet and tangy BBQ; a rich and savoury South American-style Red Eye; and a hot chill with plenty of fiery kick) can be devoured in a frivolous space designed by Ardour Design, amid natural raw materials and murals created by local artists.
@henrestaurant
@Jack_Layer
@BWrightstuf