Pop quiz: what is vexillography? Vexwhat? Vexillography, my friends, is the art of designing flags. But then the perennial pub-quizzers among you knew that already, so let's move on. Marking a little-known chapter in America's vexillographic history, a new publication by Californian indie publishing house Atelier Éditions opens the annals of time with a bold graphical strut.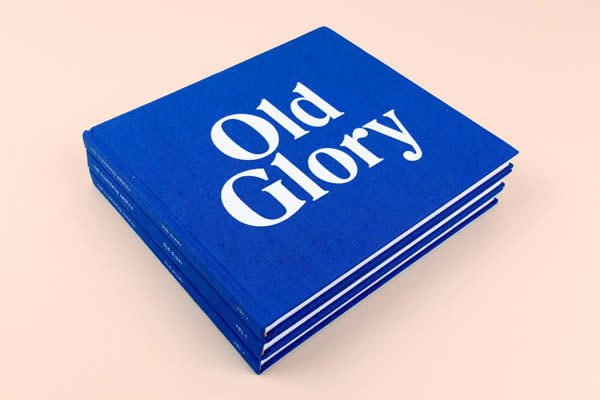 The Illustrated America, Vol. I: Old Glory is the debut release in a series of monographs giving a fresh look at American culture, and explores alternative designs for the United States flag that were submitted by the country's citizens to President Dwight D. Eisenhower throughout 1958 and 1959; following the addition of Hawaii and Alaska as states 49 and 50.
Presented entirely in red, white and blue, Old Glory sees 50 unseen reproductions, each an updated version of the original designs submitted — and gives a curious insight into a 'what could have been', as well as presenting a touching tribute to patriots and amateur vexillographers alike; accompanying photography nodding to the enduring charm of Americana.
A book launch party will be held this Saturday (27 August) at Lot, Stock & Barrel, Los Angeles.