'This was the rest stop that inspired the project,' explains photographer Ryann Ford of the above image from Flower Mound, Texas. 'As I researched rest stops to see what was beyond the Austin area, I was excited to find a photo of this one, and then shocked to read it would soon be demolished. The next weekend I drove four hours north to shoot it, and sure enough, it was demolished a few weeks later.'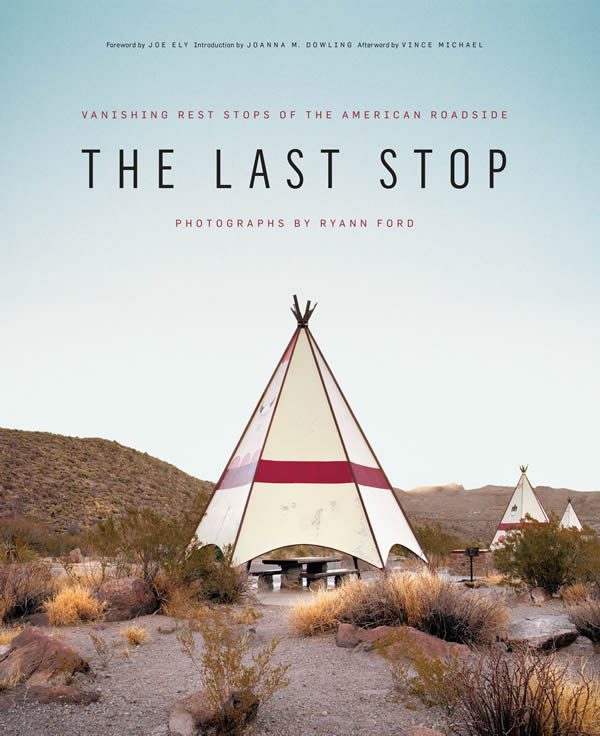 Which neatly encapsulates the essence behind this project — inspired by Route 66 and the golden age of American road trips, Ford became fixated with the fading story of the humble rest stop; the Americana drenched icons of an increasingly forgotten era. New Mexico to Nebraska, Illinois to Iowa, Montana to Mississippi … Ford dropped in on over 75 stops in her nationwide quest to document a deteriorating chapter in one of America's greatest stories.
Raised in a tiny Southern California mountain town, Ford's work has always been touched with the sensibility of exploration and melancholy; artefacts of the abandoned American desert, and the fading landscape of California's Salton Sea two of her first passion projects. Featured in publications as esteemed as The New York Times and The Wall Street Journal, Ford's fine art practice (Ryann also works as a commercial architecture and interiors photographer) is deeply rooted in Americana, its style informed by her meticulously composed commercial work.
Ryann Ford's The Last Stop: Vanishing Rest Stops of the American Roadside, published by powerHouse Books, is available now.