Saudade: a Portuguese word drenched in melancholy. The 17th century writer Francisco Manuel de Mello coins it as 'a pleasure you suffer, an ailment you enjoy', it describes the empty feeling of something or someone lost, but also the contentedness that the experience had happened; 'the love that remains'.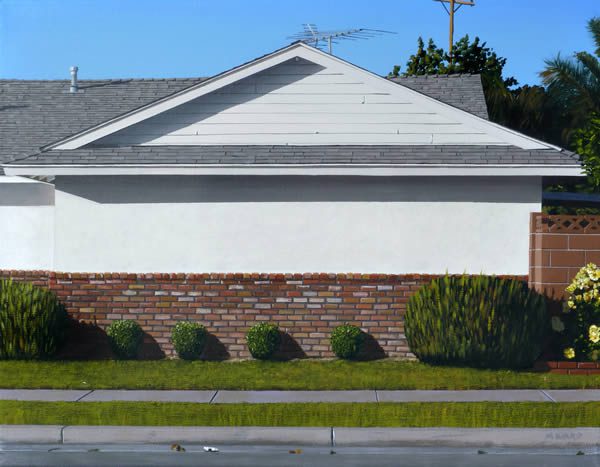 Entitled Saudades, Michael Ward's series of realistic paintings embody this emotionally-charged word — his nostalgic scenes capturing the ever-changing landscape of Southern California, ordinary places and spaces that may be lost forever. The self-taught artist claims he didn't set out to paint nostalgia, rather nostalgia found his images through the scenes he painted disappearing, or being swept up by the winds of change.
'What I am really after,' Ward begins, 'is bearing witness, and making people stop what they're doing and pay attention, to something they may have never seen before, but that makes them feel "I know this".' Trailer-park yards, crumbling diners, water towers; the Californian's images sing of cinematic heartache, of pensive road trips, of saudade.
Michael Ward, Saudades, shows at booth 25 of the Laguna Beach Festival of Arts between 5 July — 31 August.