Valencia- and Mexico City-based design studio LaSelva was commissioned by Mexican design brand Más to create a collection of concrete accessories which were premiered at SaloneSatellite; the event which focuses on young designers at Milan Design Festival.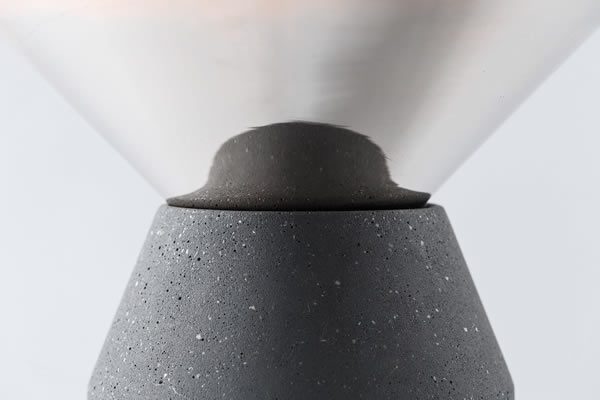 Along with designer Iván Zúñiga, the studio — founded by David Galvañ and Manuel Bañó — designed a range of vases, trays, candleholders, and plates for the home; crafted in concrete with finishes in wood, ceramics, or cork.
Radial Vases are a collection of three vases, each different in size. With a heavy base in concrete and a light top in metal (which can be removed for the user to fill with water). Flota Trays, made from concrete with walnut and oak wood, are a set of three trays that work nicely individually or as a series; the concrete and wooden pieces working independently to make transport and packaging easier.
Made purely of concrete, Candela — inspired by the work of renowned Spanish-Mexican architect Félix Candela — is a modular shaped candleholder which again works well on its own or as part of a set. Lastly, Tenue, a set of three decorative plates in different dimensions and finishes, came from stretching the limits of concrete through testing the properties of the material, and explores thinness and lightness both physically and visually without losing strength. Solid.