Aside from the obvious (Glastonbury, Green Man, WOMAD … ), it's always surprising how few major music events go beyond the token gesture towards sustainability. But if you think about how many other lacklustre ingredients unite hordes of international festivals — past-it headliners wheeled in to sell tickets to the unappreciative masses, listless visuals, corporate takeovers — the picture becomes a little clearer: you're just a number among a whole lot of others that need to add up on the balance sheet. The summer festival has become big business; honesty and imagination its first casualties.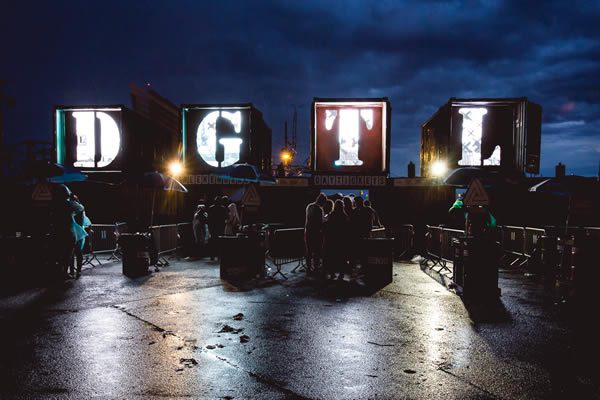 Taking over Barcelona's Parc del Fòrum for the second year next weekend, Dutch export DGTL is one of the few who care to make a difference; its Art and Revolution projects as fundamental to the event as the music. 'Farm to table' is an increasingly familiar term in stylish city centre eateries, but how about at a music festival?
Collaborating with agro-ecological farm Kosturica, festival volunteers have been out in the Catalan countryside learning how to grow vegetables, and collecting them for tasting sessions at DGTL's GreenHouse stand; in fact, 75% of those used at the festival will be straight from Kosturica. Indeed, veggies play a big role at DGTL, the organisers claiming that their 100% meat-free stance (debuting at this year's Barcelona edition) will save the environmental impact of almost 350 return flights from Amsterdam to Paris.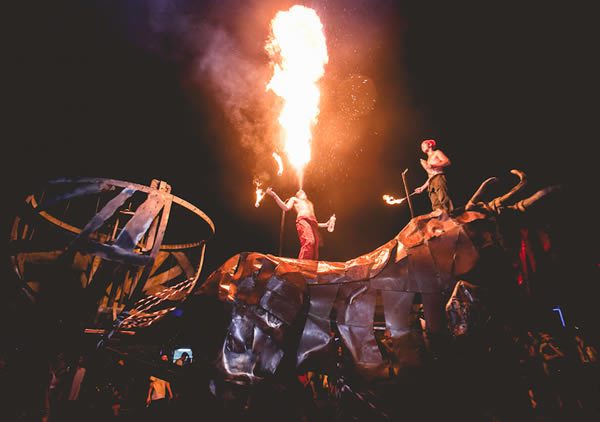 That's not the half of it, though. The option to drink from reusable plastic hard cups to reduce the amount of waste; a specially trained 'Revolution trash army' to take care of pollution and litter; a smart power-plan for the festival's generators that aims to result in a 40% cut in diesel consumption; independent artists and makers from Tailor's joining Babochka Thrift Boutique in hosting the Revolution Market, a pop-up space that will showcase local sustainable brands.
All this accompanies a chock-full arts programme that includes the winners of an annual art pitch, Playmodes — who have built a 30 metre interactive tunnel from previously-used materials (a light-show and visitor interaction are integral to the experience, that will remain secret until next week) — joining a host of other on-site conceptual art performances and installations.
Goes to show how committed DGTL are to the overall experience and legacy of their festival that we can arrive at the sixth and final paragraph without mentioning music. Which is pure, unadulterated electronic music of the highest order. Six from the top 10 alone of Resident Advisor's Top 100 DJs, names that matter to dedicated connoisseurs of the scene: think Dixon, Ben UFO, Maceo Plex, John Talabot, Marcel Dettmann, Âme b2b Rødhåd, Nina Kraviz …
DGTL Barcelona 2016 takes place at Parc del Fòrum, 12—13 August, tickets are available now.