Taking its name from a rare Thai citrus fruit, som saa is a name not so unfamiliar to those with a keen interest in the London dining scene. Indeed, where many would be unacquainted with the exotic citron, the London eatery of the same name raised over £700,000 in three days of crowdfunding; the former pop-up has made some name for itself in the capital.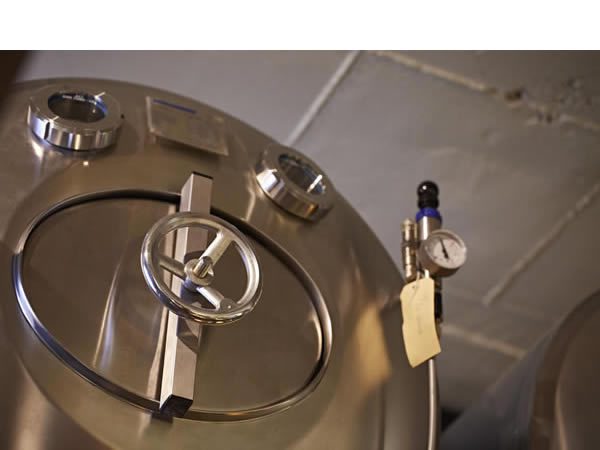 The result of the crowdfunding comes in the shape of Andy Oliver, Mark Dobbie, and Tom George's first permanent space; som saa having made its name as a Peckham pop-up, before moving on to a year-long residency at Climpson's Arch in London Fields. What's sent London food fiends into a tizz? Old-style Thai cooking, with a focus on lesser-known dishes, techniques, and ingredients — that is what.
From humble beginnings, the trio now find themselves just a rare citrus fruit's throw away from Spitalfields Market, in a handsome old fabric warehouse; a space designed in collaboration with Coriander Buildings that respects its former life, adding some touches of South East Asia, and a lovely beer tank setup that sees Camden Town Brewery's unpasteurised, unfiltered pilsner shipped directly from their brewery for a beyond fresh taste that is as close as you'll get to opening up a fermentation tank.
Co-head chefs Andy Oliver and Mark Dobbie started their adventure in 2009, meeting in the kitchen of Michelin-starred Nahm; before Oliver headed off to the highly regarded Bo.Lan in Bangkok, Dobbie taking over as head chef at New York's Pok Pok. Naturally, som saa has won plenty of praise, and its new dedicated bar and 80-cover dining room will see the Thai soaring to new heights.