A catering outfit and small chain of cafés, Sydney's La Cantina has a recent addition to its arsenal, in the guise of La Cantina Café St Leonards; a cornerstone for a design-led apartment block. Local studio Blank Creatives were responsible for the fit-out, and we've got one word for you: clean.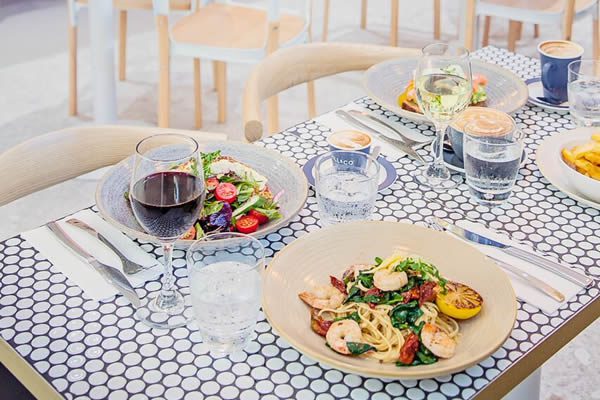 Nothing is forced, no current trends are religiously adhered to, Blank have stayed true to their name; dishing up the literal carte blanche. Illustrator Chris Nixon has added a focal point to the crisp simplicity of La Cantina Café St Leonards, and there are plenty of subtle design details that elevate the space from simple to sophisticated.
Food? Expect your usual Antipodean suspects: bircher muesli, eggs and things, avocado and things, stuff with quinoa, and pizzettas — which aren't typically Antipodean, but bloody lovely. This is Australia, so the coffee is good. Very good. And reputably local news outlets like The AU Review have already uttered plenty of nice things about what is an altogether entirely nice proposition. Clean, crisp, tasty, and wholly agreeable. What's not to love?