Cockpit Arts's Open Studios are back, and London's art and crafts obsessives will have the opportunity to meet 170 talented makers over the course of two weekends in June.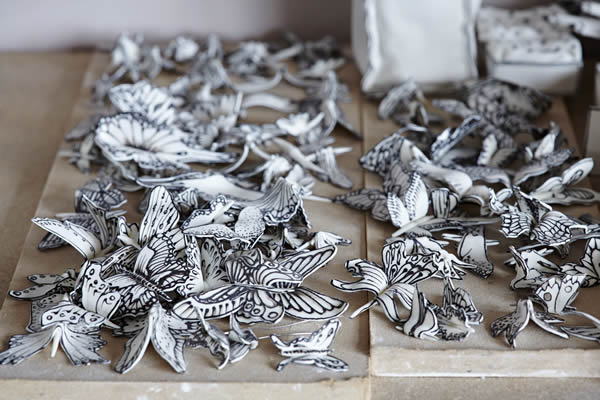 The doors of the designer-maker collective's Holborn centre will swing open between 2 — 5 June for their first event, the creative spirit moving to their Deptford locale for the weekend of 10 — 12 June. Celebrating 30 years of creativity and design, visitors will be able to see behind the scenes in the studios and buy work direct from Cockpit Arts's master craftspeople and artist-makers. But that's just the start of it.
An photographic exhibition featuring beautiful portraits of makers past and present (including the likes of previously-featured ceramic artist Katherine Morling) by acclaimed photographer Alun Callender will be on display at both locations; The Holborn Magazine will be selling copies of their latest mag (alongside available back issues) at their pop-up; Hand Made Food café will be doing their usual great job of fuelling the masses; and the Cockpit Arts Alumni (a select group of our previous makers including Bryony Knox, Zoe Powell and Teresa Georgallis) will be in the studios showcasing their designs, textiles, and a whole host of other artisan crafts.
Entrance to the Open Studios is free, donations appreciated.