Simplicity is key at Melbourne eatery GOODdays Brunswick. The Vietnamese restaurant is small and unpretentious, concentrating on quality over quantity; so much so that owner and head chef Nam Nguyen has created a menu with only one appetiser, and just four main dishes.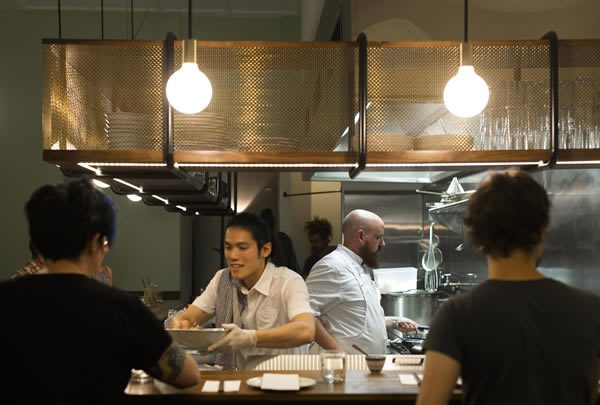 Working closely with design studio, Be Friendly, they've moved away from what is considered a typical fit out for a noodle restaurant, instead using materials — solid walnut with brass accents — that encourage diners to reconsider their perception of Vietnamese food.
Designer, and Be Friendly director, Matthew Stuckey told us: 'it's very intentional, being a small kitchen there's no hierarchy. The layout — inspired by the pokey ramen-ya dotted throughout Japan — puts customers face to face with chefs, and shoulder to shoulder with other diners,' the counter seating and two standalone tables holding only 24 diners.
And those four dishes? The vegan offering isn't an afterthought at GOODdays, it makes up half of the menu. Their meat is ethically sourced and of foremost quality, and the rich broth a decadent combination of mushrooms and kombu kelp.