Having taken aim at the vulgarity of the nouveaux riches, the nauseating cult of celebrity, and all manner of Tinseltown excesses in his London exhibition Beverly Hills John last year, the manic mind behind cult classics like Pink Flamingos and Hairspray has turned his attention to the mundane in a new art show.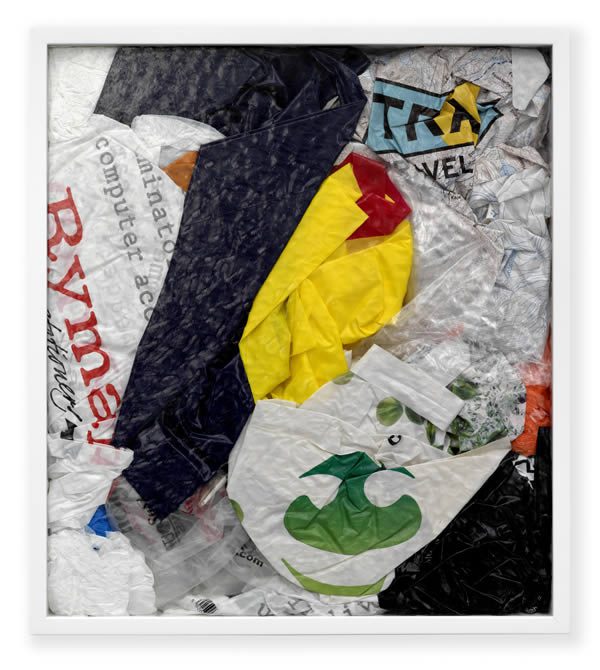 Currently underway at San Francisco art venue Fraenkel Gallery's new 1632 Market Street space, FraenkelLAB, Home Improvements, curated by John Waters sees the iconic film director (author, comedian, artist, actor … and so on) collating works from a glowing roster of art talent. Namely: Martin Creed, Moyra Davey, Vincent Fecteau, Paul Gabrielli, gelitin, Paul Lee, Tony Matelli, Doug Padgett, Karin Sander, Gedi Sibony, Lily van der Stokker, and George Stoll.
What unites the artists' work is the elevation of humble, everyday objects to art form; in what Waters calls 'a celebration of the low-tech concept of remodelling'. Turner Prize-winner Martin Creed reveals the beauty in plastic shopping bags, Midwest artist Doug Padgett revels in the unexpected aesthetic glory of light switches, Waters himself turns the undistinguished baby stroller into something entirely unfit for purpose. As the curator himself says, these works will 'hopefully make any serious property owner want to throw caution to the wind, pack up their living space, and start over.'
Home Improvements, curated by John Waters continues at FraenkelLAB, San Francisco, until 28 May.