Microsoft's ongoing Music x Technology program has announced a collaboration with alt-pop goddess Grimes; debuting at music, art, and tech festival, Moogfest, between 19—22 May.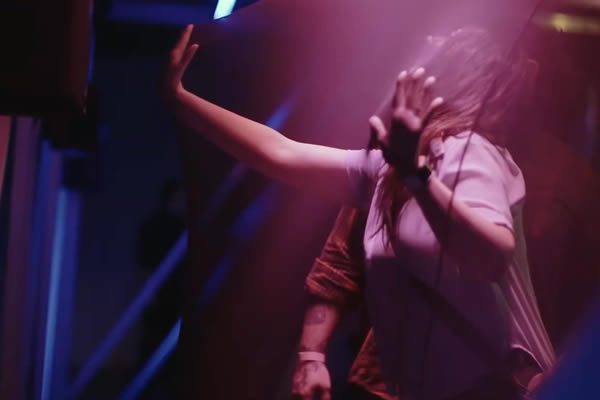 Claire 'Grimes' Boucher is one of the headliners at the annual event held in Asheville, North Carolina — where Robert Arthur "Bob" Moog spent the final years of his eventful life — and the installation, based on Microsoft's Kinect for Windows technology, will allow you to remix her track REALiTi using only your body.
Intuitively responding to visitors' movements, the interactive installation is billed as an 'ever-evolving environment' — audio and visuals in the tent (equipped with lighting and a multitude of speakers) manipulated at your will. Split into sections, each taking on a section of the song, the REALiTi installation invites visitors to heighten their understanding of music and its composition; allowing a unique opportunity to become one with the track. No word yet as to whether the installation will accompany the Canadian to more festivals this summer.