Cinematic. That's the overarching theme here in Hong Kong, where you can now do your Thai groceries at one of the city's most glam shopping centres. Or not.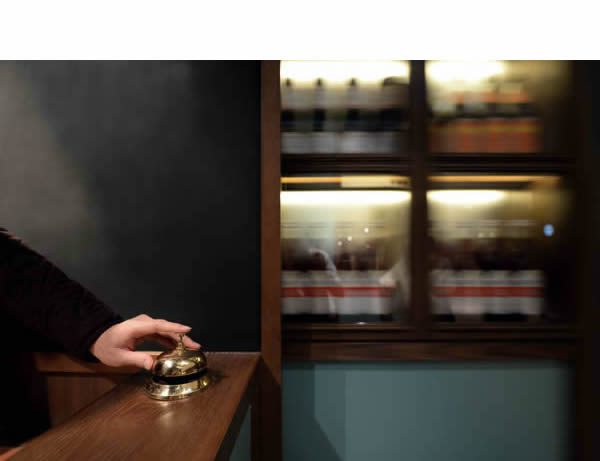 Put together by NC Design & Architecture Ltd (NCDA), this 1960s Thai grocery shop — stacked with coconut milk, chillies, and the popular Thai soft drink red sala syrup — acts as a covert façade for something a lot more elaborate: Mak Mak, a restaurant conceived by award-winning hospitality entrepreneur Yenn Wong's Jia Group (Duddell's; Aberdeen Street Social; 208 Duecento Otto).
Visitors to the extravagant Landmark centre who ring a bell for attention will get more than they bargained for; a display cabinet (that doubles as a hidden door) sliding aside to reveal the real Mak Mak, an intimate space with rattan walls, moss-green tiles, and oodles of mid-century nostalgia. Expect dishes like Tom Yum Goong, Pad Thai, and curries, to come out of the kitchen that is commandeered by Thai-born Executive Chef Mumu; delivered to your table by servers dressed in teal wide-leg pants and matching tops, every little detail covered.
'To gather inspiration for Mak Mak, we spent countless hours researching shop houses and wooden villas in Thailand,' explains NCDA's Nelson Chow, 'we knew we wanted to give the space a uniquely cinematic environment, so we re-watched our favourite Wes Anderson and Wong Ka Wei movies.' Meticulous in execution, whimsical in delivery. Cinematic.