Hit by mass tourism in the 1960s, Playa del Inglés changed almost overnight; from unspoiled beach town to one with more foreigners than locals — all flocking in their droves to make the most of the year-round fine weather, party scene and low prices.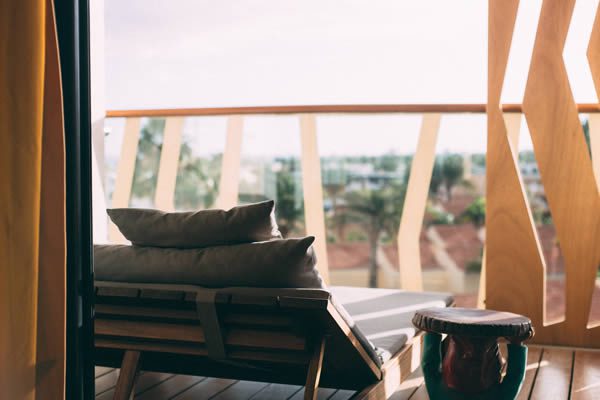 Located on Gran Canaria's south coast, the resort continues to classify itself as a lively resort — bustling with bars, restaurants and shops; gay-friendly; and purpose built for tourism, (read: crammed with unattractive hotels). The fact that the island is surrounded by the Atlantic Ocean makes for ideal surfing conditions whilst the long sandy beaches, with accompanying breeze, are perfect for bronzing.
Something for everyone? Those with a cosmopolitan attitude may disagree — decades of Brits and Germans descending on the resort have taken their toll; Playa del Inglés is a little … well, run down … the natural beauty of the Maspalomas Dunes and the island's rolling mountains at odds with a swarm of concrete hotels.
Distinguishing itself from the crowd, though, is a hotel that began life in 1971 as Apolo — one of GC's first wave of large hotels — before closing its doors in 2009; later becoming the adults-only Bohemia Suites & Spa after being snapped up by husband and wife team Rembert and Imen Euling.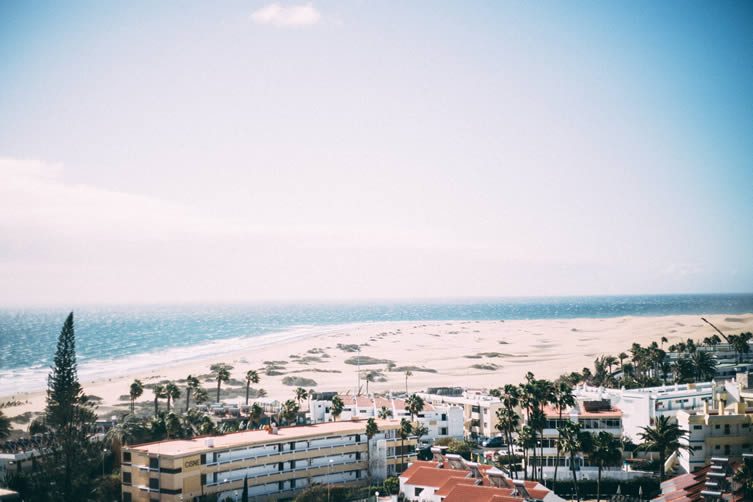 We're picked up by one of the hotel's executive cars, and drive less than half an hour from the well-connected airport — having hopped on one of Vueling's regular (and short) flights from Barcelona — and through the resort, the differences between Bohemia and the other properties glaringly obvious. With a design-savvy structure, and set within a quiet corner of the resort, you'd be mistaken for thinking it's a posh new residential building rather than hotel; that's until you step inside and are handed a complimentary drink on arrival.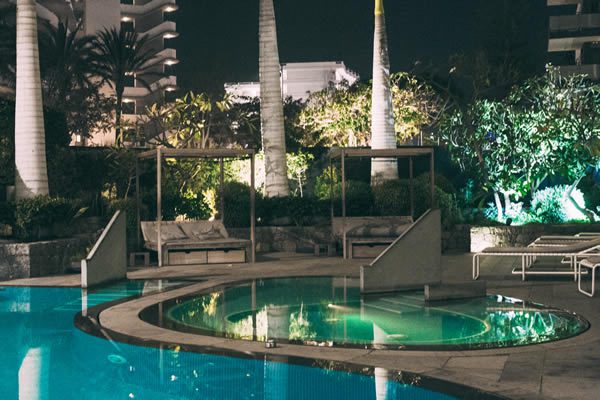 The lobby — a pop of colours, plants and contemporary furnishings — leads to the gardens and two pools. Flanked by exotic palms, they're the ideal spot to relax under the Canarian sun, cocktail in hand (prepared by the lovely folk at the Sapphire Pool Bar).
The original construction featured 115 guest rooms, which the Euling's reduced almost by half — creating 67 spacious deluxe doubles and suites, all boasting at least one balcony looking out over the lush gardens, ocean, or spectacular sand dunes of Maspalomas; a 1,000-acre nature reserve. The open-plan rooms — with influences of Morocco over the Mediterranean — are flooded with natural light, a large walk-in rain shower, and kingsize bed. A walk-in wardrobe, Apple Mac mini, 42″ plasma screen, and coffee machine, are welcome extras in our fourth floor junior suite; where we spend most our time stretched out on our outdoor day bed … Philippe Starck's gnome table stools for Kartell on hand to hold our ice-cold beer (it's February).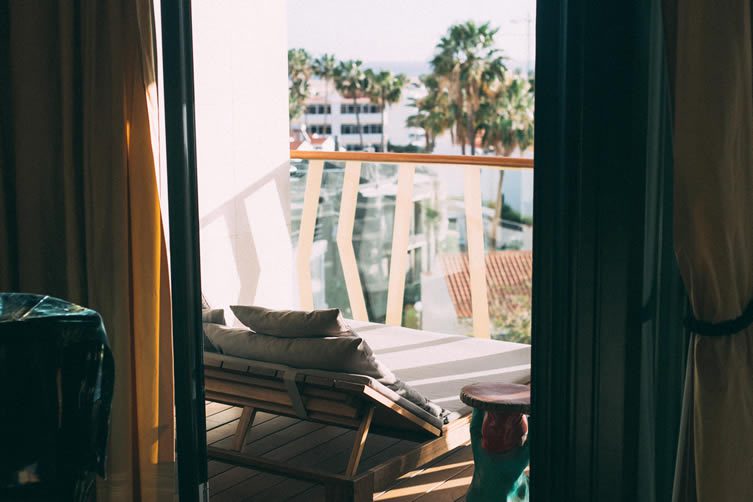 Being an adults only hotel, there's a satisfying sense of calmness throughout — and no more so than at the Siam Spa, where an authentic Thai experience in a truly relaxed oasis awaits. Signature massages, facials, and body treatments, are the real deal here as is the luxury hammam.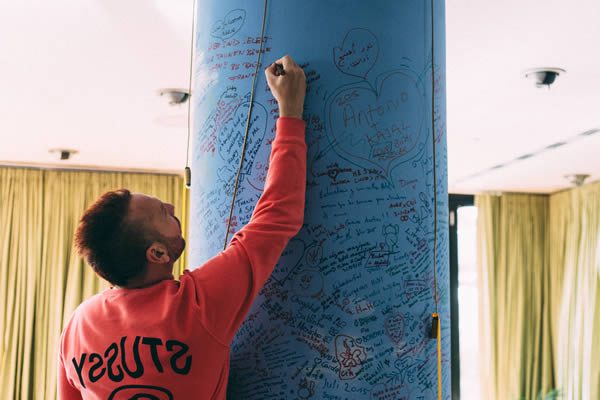 And what do adults like to do at the end of a long day being pampered? PLAY! Bohemia's 360º Restaurant and Cocktail Bar, located on the hotel's roof terrace, is the perfect spot. Take the multi-coloured all-glass elevator to the top floor and watch as the sun sets behind the sand dunes, before taking your table at the fine dining restaurant — which offers some of the highest quality cuisine on the island; along with good selection of local and international wines. Impeccable service, impeccable views, the 360º is popular with both guests and locals, who go to enjoy a romantic dinner with their partner or the company of a small group of friends.
Afterwards, head back out to the terrace for a digestif, where heating lamps and blankets — along with an innovative and potent cocktail list — are sure to keep you warm inside and out; before retiring to your room in the small hours.
Nightly rates at Bohemia Suites & Spa start from £120 for a Sun Double room; and from £266 for a Junior Suite, including breakfast, excluding VAT. Vueling fly to over 100 destinations (covering the main cities in Spain, Europe, North Africa and the Near East) and run daily direct flights from Barcelona to Gran Canaria.