In hunt of Kickstarter support to free her mischievous Monster Platter Dinnerware set is Singaporean artist Karin Khoo. The collection, a series of four 9" porcelain plates and shopping tote, individually designed and hand-drawn (produced in GuangXi, China) have kooky individual names — Beautiful Monstro`city, The Pink Diamond, Yeti the Boss and Cheeky Little Wonders — and a unique story to share …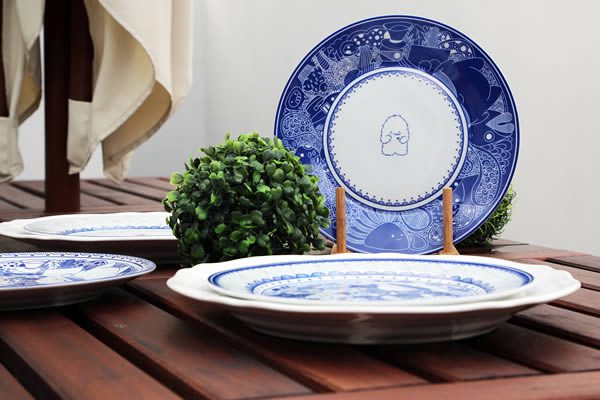 "Thousands of years ago, during the monster era, boss Yeti gathered his best mates to establish factories, producing durable and beautiful porcelain for all of the world. Man-kind associated the familiar blue and white pattern with fine China, where it was only initially made available for the royal family".
Versatile, and ideal for everyday use as well as special occasions, the durable plates — made of porcelain and fired at a temperature of 1400°C (with the illustration decals at 830-850°C) — are set to ignite your home dining experience. Follow the little monsters' journey on Kickstarter.