Two years in the making, Inigo Scout was finally launched this January — bringing with it beautiful blankets and a heart-warming social enterprise story.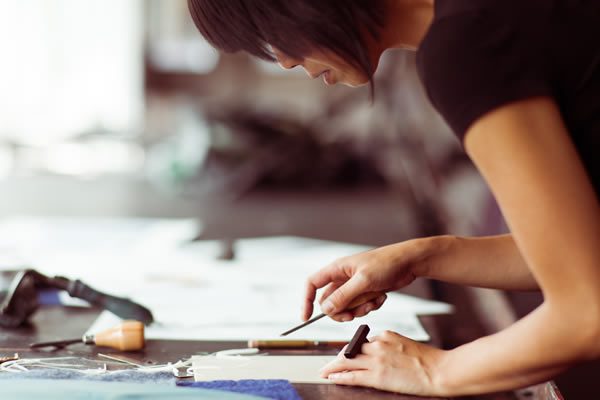 Founders Josh and Lisa Robinson's twins Inigo and Scout spent their first few months in hospital after being born prematurely, and the new parents took comfort from a box of handmade, colourful donated blankets which not only brightened up the ward, but their spirits. With this in mind, they decided that they wanted to try and make a difference.
The result, say the Robinsons, are "the most beautiful blankets in the world. Densely woven of the finest New Zealand lambswool on state-of-the-art jacquard looms in Elgin, Scotland". Having worked with creatives Kimvi Nguyen, Tim Fishlock and Tim Robinson — who've put their own artistic spin on the blankets — they're also the perfect piece of wall art; making these £1,100 beauties quite a statement, and quite an investment.
With their first project taking place in the Cape Flats, Cape Town, Inigo Scout have told us that for every blanket purchased, another ten will be hand-knitted and donated to children from disadvantaged communities with further projects to follow once the enterprise is up and running.