Located in Hong Kong's Southern District, Repulse Bay is oddly-named for it is not in the least repulsive. The origins of its contrary name are often disputed, never settled, plenty of old tales about pirates, and merchants, and naval inaccuracies.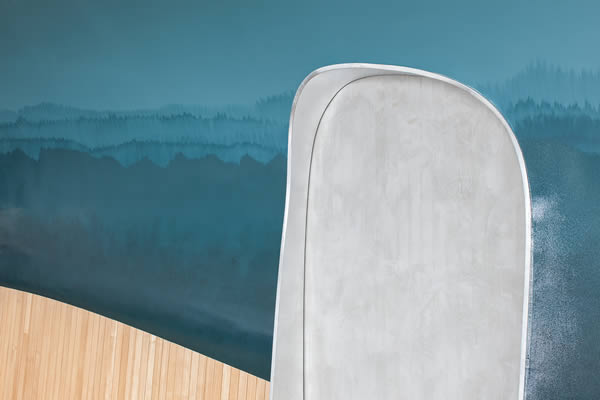 Anyway, it's very lovely, and is home to an equally lovely new restaurant that embodies Repulse Bay's enchanting waters. Put together by award-winning creative studio Substance, the deep blue acts as muse for The Ocean; an impressive beast that pays homage to the mystery of the unknown.
Far-reaching views to the bay and beyond are granted by floor-to-ceiling windows, the view coming right back on itself by way of an immersive space dominated by oceanic hues, coral curves, sandy wood, and the romances of rippling waves. Naturally, what goes on deep below is celebrated by executive chef Agustin Balbi; the highest quality fish and shellfish presiding over a refined à la carte menu.