'The Marmara Park Avenue is your home in Manhattan, made in New York.' So goes the spiel for this new Nomad hotel. It's three penthouses may be homes away from home for those who charter their own jets, but there are perfectly affordable (for New York) rooms here to … your fantasy home from home, if you will.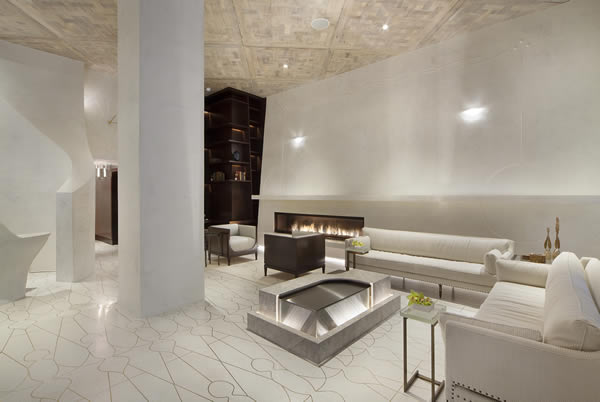 Indeed, this recent opening by Turkish luxury hotel chain The Marmara Collection is swank defined, a hotel that oozes all the glamour that this area of Manhattan is supposed to; dating back to 1927, this 21-storey building has plenty of tales to tell. From its extravagant vestibule (constructed with over 670 pieces of steel), through the lobby's plentiful marble and shiny things, into the state-of-the-art rooms (each with a personal iPad Air), the Marmara experience is explicit in its indulgence. Here is a hotel that cries out to those wanting to be weighed down with bags from Fifth Avenue, a hotel for those seeking the finest in cocktail bars. Craft beer heads need not apply.
Working with local artisans and craftspeople on much of the hotel's key design elements, the Marmara stays true to its building's heritage as home to design and architecture studios. With so many new hotels reaching out the laptop-wielding, artisan coffee-supping creative class, here's a hotel ticking very different boxes, yet entirely comfortable in its own skin. Impeccable.