Diana Beltran Herrera studied at the Jorge Tadeo Lozan University in Bogota, Colombia graduating with a degree in Industrial Design. In 2011 she moved to Helsinki to study ceramic sculpture at the Suomenkielinen School. In 2013 she relocated to Bristol where she is currently studying her masters degree in Fine Art at University West of England. Her work seeks to explore the chillingly disengaged relationship between humans and nature in modern society. Using paper as her primary medium she presents notions of temporality and change, emphasising the power of transformation that continuously occurs in nature and human kind alike. Notable projects include her ongoing series of vibrant handmade paper birds.
Herrera has exhibited in Colombia and abroad including a solo show at Florida Cornell Fine Arts Museum. Her latest installation What Air May Be, That Is Not debuted at this year's Pictoplasma, and features two stunning exotic birds constructed in paper and suspended as if in mid flight.
We caught up with her to find out more about her working process and plans for the future…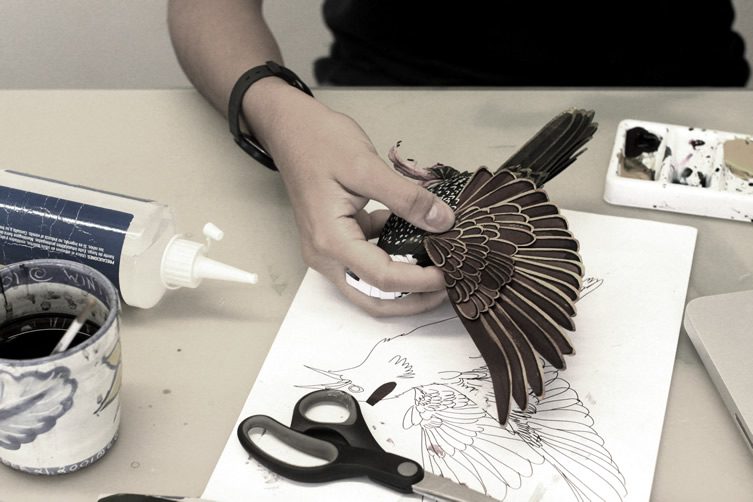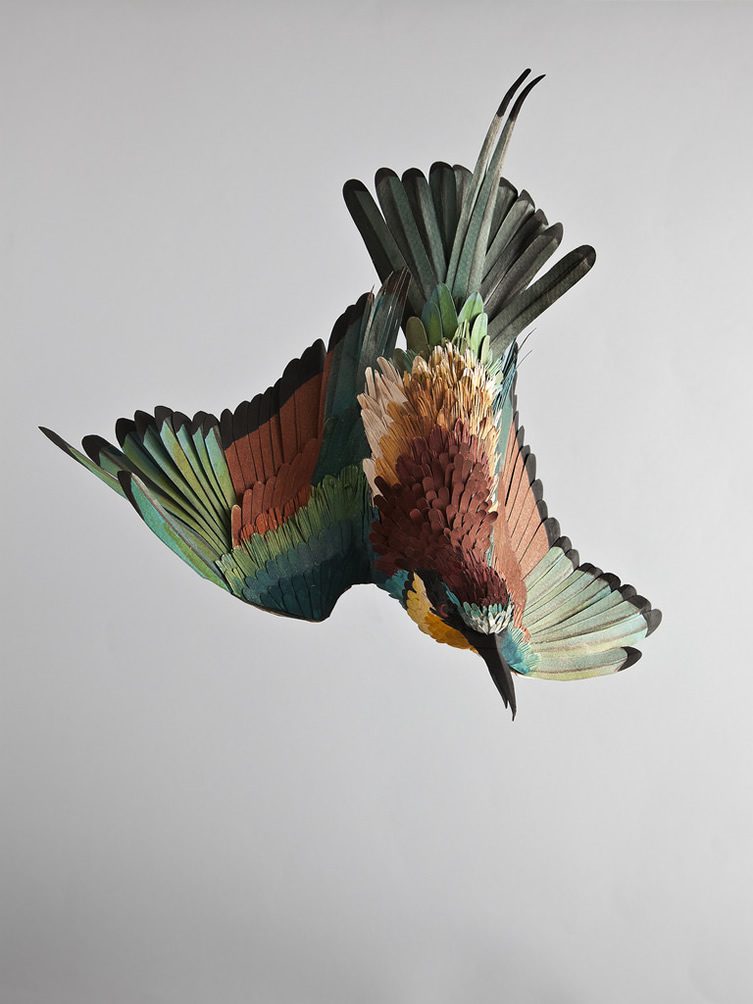 Tell us about yourself: where you grew up, what your interests are and how you became an artist?
I grew up in Bogota, Colombia. I remember it started since I was quite young, that I really enjoyed creating stuff and spending time in my room doing all kind of things with materials that I found. I wasn't very social at the time, so it was the perfect excuse for me to spend days and nights just working in my imaginary projects. I remember I was very interested in colour and pattern and was collecting some books of plasticine to get ideas of how to work characters and things that had volumes. Then I found collage, which happened to be a safe technique for me considering I was able to cut and replace things in a composition without being scared like I was with drawing. This was more playful and less risky. 
I decided to study design cause I thought it was going to be more suitable for my life, but when I graduated I just wanted to do my thing, so I keep on pushing myself and spend my days creating, drawing, building, letting things to find shape. After a year since I graduated I realised that I wanted to do something more related with art, I been trying to build a project, I been researching and realising what can I do to contribute in this world in a positive way, even when my work seems just decorative it has a lot of thinking and wondering about the existence of this things that I do.  I been meeting artists and people that are contributing to my growth and helping me in this process, and this has been the most rewarding experience because is a constant process of giving and receiving, of seeing things in different perspectives. 
I also think that thanks to internet, which is amazing tool to spread ideas, people that do well can be spotted a lot easier and start careers earlier. There is a constant feedback in what we do and this allows us to grow and take better decisions related to our artwork. 
I am now doing a MA in fine art at UWE, which is a university in Bristol UK, and I am really excited and working hard to become an artist one day. This is a very long process and I am just in the beginning with so much to do.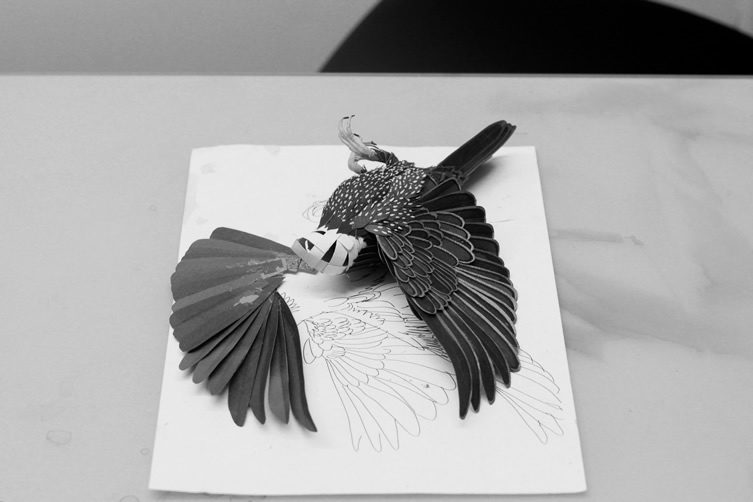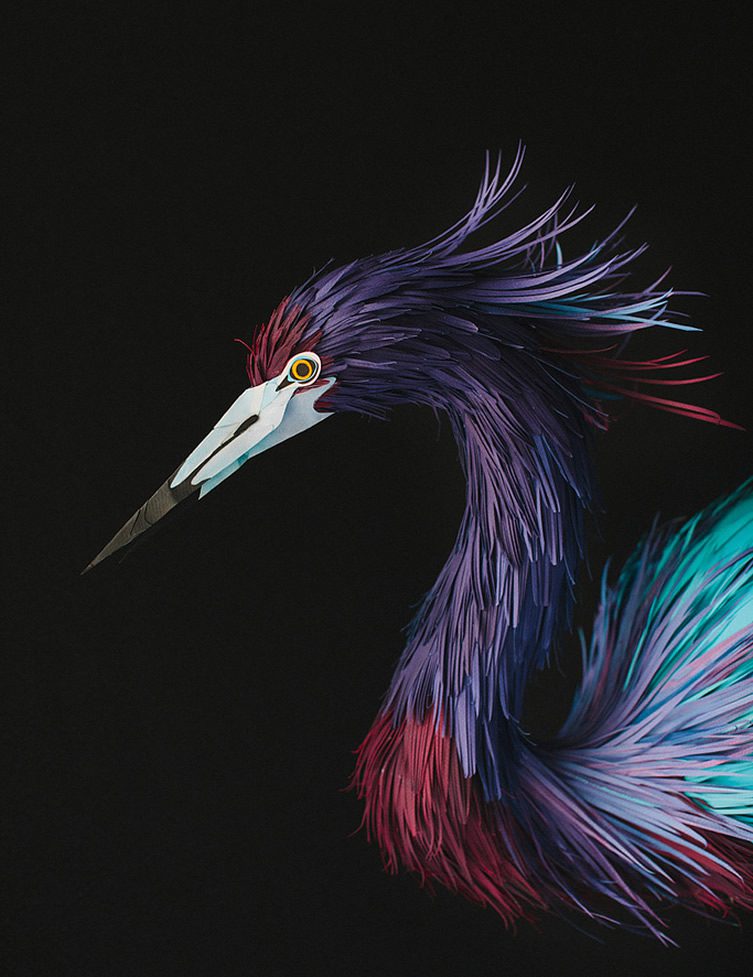 You're originally from Colombia, but moved to Bristol after a series of life changing events – can you tell us the story?
Before I moved to Bristol, I've been living in other places in Europe. I found myself in this amazing city after I meet Thomas Poulsom who is a LEGO artist. It is very interesting to find that by the time I started to do this bird sculptural work, he was doing something very similar but with LEGO bricks. We been over the same ideas in different parts of the world and I was wondering how that could be possible, so I contacted him to create an opportunity, I was very curious and asked him what was motivating him to do his works because I wanted to know if he had the same motivations as me. We became friendly and started to share ideas, after we been friends on Internet, we meet properly in real life and I moved to Bristol to live with him and work together. We have lots of different projects and we are working as a team so we get more and more done. 
Do you enjoy living in Bristol – how is the lifestyle different to where you grew up? Are there any similarities?
I do love this city because is very green and surrounded by nature. It has amazing landscapes and is very calm and quiet, but very modern at the same time and there is a lot going on in art and culture. It is just 2 hours to London, so when I want to see some art shows it is pretty easy to move around. I like the fact it is also quite a small city, because for example Bogota is so busy, big and noisy that is sometimes exhausting to live there, so I do enjoy more this pace of life here. I been learning a lot about the culture and the art scene in England it is so wide with things happening all the time. Bristol reminds me of my days in Colombia, the relation with nature, I think I am always looking to be connected in some way.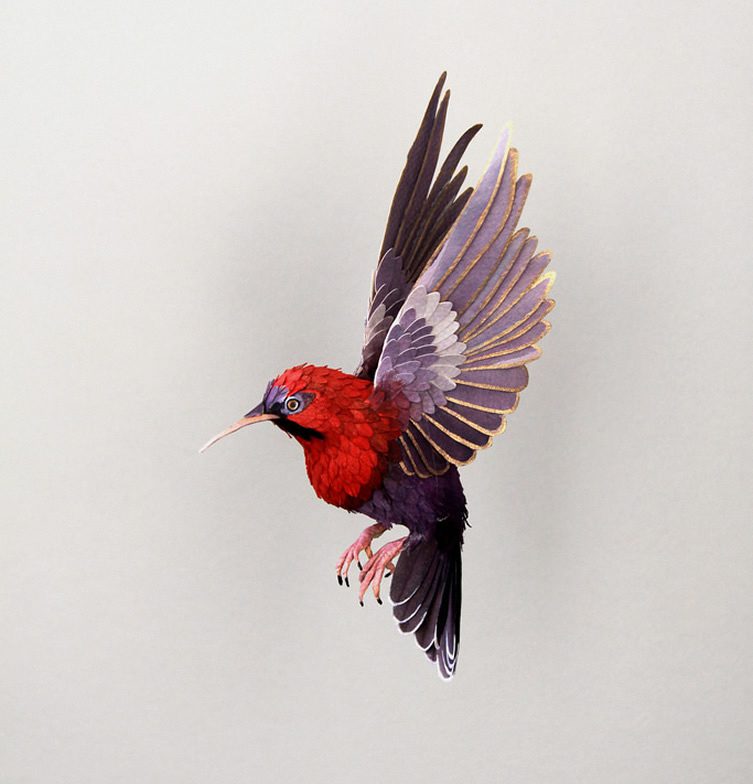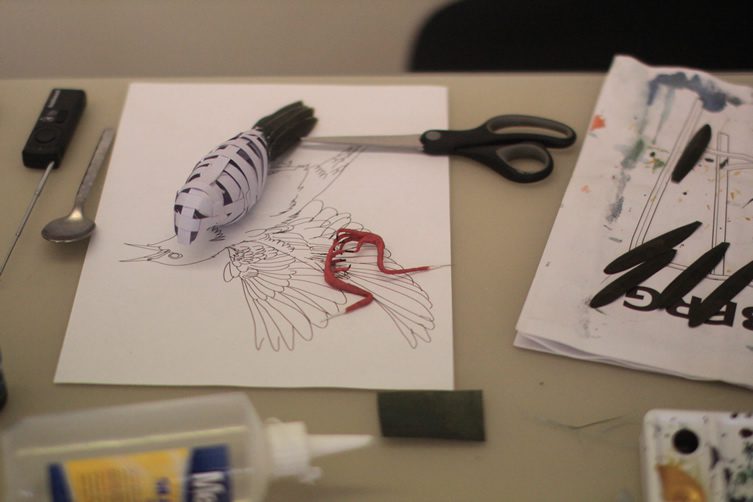 Where do you get your ideas and inspirations?
I do get them from looking around, the world is a 24hour day full of inspiration, and everything we need to consult is just out there. I am writing the whole day constantly and carry a pen with me to register this ideas I am thinking about, so then I do research online and go to the library to get some books, read some amazing text and look the work of important artist that are leading the world now. I am constantly feeding myself with ideas, pushing to find better things. I am now studying everyday materials and artists such as Richard Tuttle, Eva Hesse, Christoph Rodde, Phyllida Barlow, Tom Friedman, all them come from the post minimalist or have influences from it, and I am exploring in which ways they update and transform the meanings of materials in their works. I am finding more information of how can I move on. 
Do you use sketchbooks or photos to work from when you're planning / making a new piece of work?
I do use photographs, is the first resource. I them draw these birds in illustrator and print the drawing in the real size of these animals, so I get the idea of their bodies and volume. This is pretty much all I need, and keep the photograph during the process to follow colour scale and details. 
Briefly describe your working process, what materials / paperweights do you like to use?
I am use to 120 gr of canson paper, which is an amazing French paper. It comes in a variety of colours and the final touch of it is very delightful. I do lots of cutting and pasting, is just a 3d collage.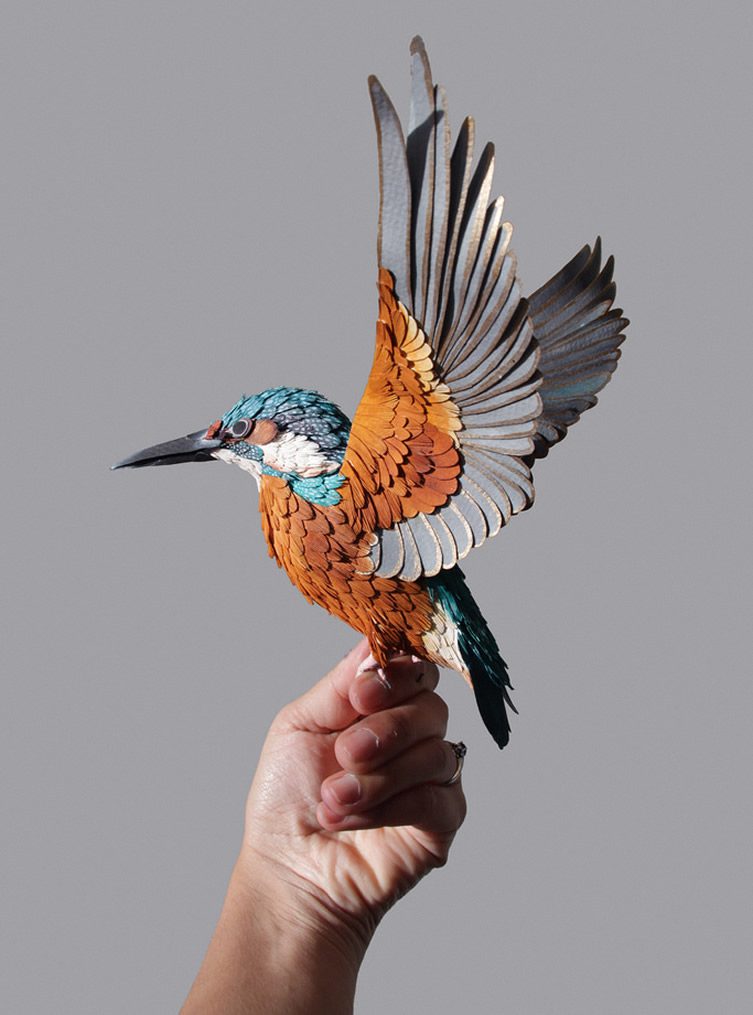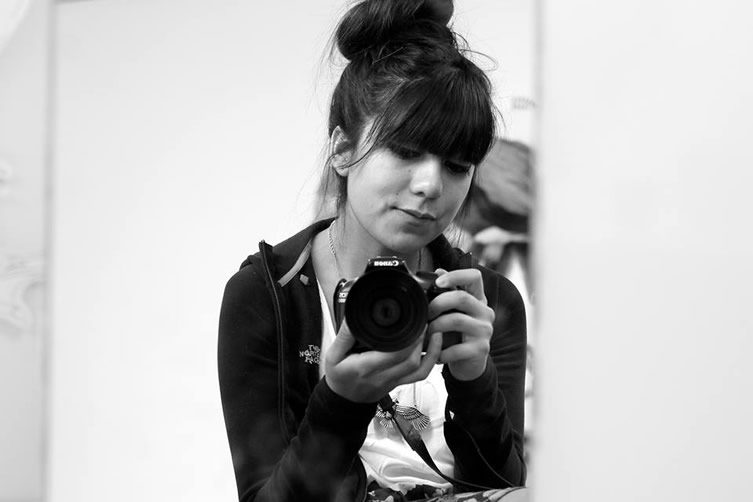 Have you enjoyed the experience of speaking at Pictoplasma? What does it mean to you to be involved in an event like this?
It was completely new to me. I enjoyed it a lot, it was very giving to be able to share my work with people and get lots of feedback. I think that pictoplasma is a great event to share ideas and get involved, and also get inspiration. The talks are very giving as you can se the process of how people get to consolidate their careers and see that is long way and that is also very possible to anyone that want the desire to do it and work hard for it. I felt happy after I gave my talk because it is nice to have the opportunity to show who I am and why I do this.
Can you tell us anything about the projects you're currently working on? 
I am now working in display windows for important brands in the fashion industry. I am doing a special project for Lebeau Courally Belgium, a commission for the Bristol City Council for the commemoration of the First World War Centenary and an exhibition in Stuttgart supported by the Colombian consulate in July. I'm also now planning a big show in Indonesia supported by the Embassy of Colombia in Indonesia, alongside commissions for private clients! I hope it never ends. I am in parallel working on my MA so it can be chaotic sometimes and hard to find time for everything. 
Where do you see your work taking you in the next 10 years?
I like the commercial side of it as is useful for people in many ways. My pieces go to museums, and to shop windows for advertising, and it's interesting how people find a use for what I do. I want to push my career more to the contemporary art world, which will give me the opportunity to adapt what I am doing now. It's a lot more fresh and new but it will still be mine. I want to work hard and get to see my work in places where it can give something to people. It's rewarding to see my artworks on display in prestigious gallery spaces and Art Fairs, but more than that I want to make a difference with what I do and leave open a possibility for people to wonder about this things I do. Art is amazing because it invites people to share experiences. 
***