Daily Gems — a Rotterdam based collective made up of LileSadi duo Dinah and Sarah Smutny, along with Siebring & Zoetmulder's Lianne Siebring and Elise Zoetmulder — have created and produced the eponymously named Daily Gems wall cabinet; enabling 'art and function to come together to create one piece of poetic design'.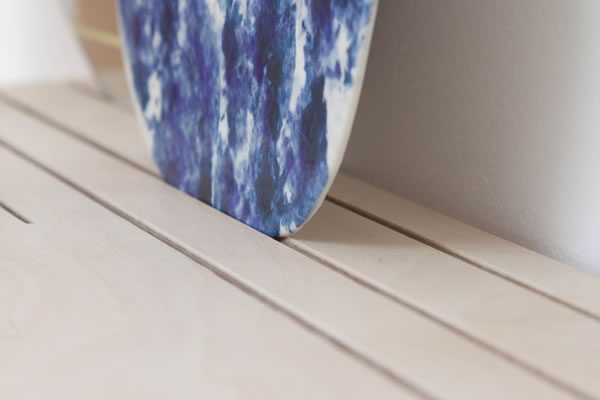 The organiser can be used to showcase all you like the look of; from daily necessities to books and albums, and on to much prettier things odds and sods like those assembled here by the collective. The boxes, a variety of birch plywood shapes, can be rotated 360 degrees, and be presented in four different positions … a piece of functional art personal to you.
Starting at 290€, if you're feeling especially flash (or inspired), you can opt for your Daily Gems with an added material set; including things like a spiffing hand-printed mirror, a hand-made cobalt blue porcelain circle, hand-printed hexagon and so forth. Gems indeed.