Knightsbridge, London: street art's most-loved provocateur continues his assault on those opposed to the refugees who are calling the Calais Jungle home.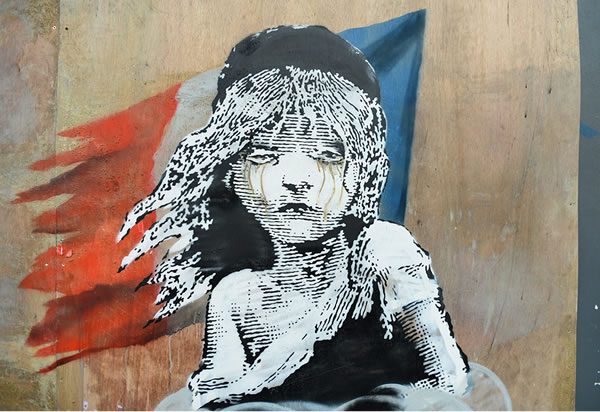 Riffing on the iconic Les Misérables artwork, Banksy's Cosette besieged by CS gas — referencing police strikes on the camp earlier this month; a QR code accompanying the work sends curious onlookers to a video of the attacks published by Calais Migrant Solidarity.
It's the latest in an ongoing body of work that the Bristolian has been undertaking since Dismaland Bemusement Park closed last autumn; surplus materials from which were shipped over to France to assist in housing for the long-suffering 'migrants'. Turning Dismaland to Dismal Aid, the artist announced his plan via the former's website upon shutting its doors: "All the timber and fixtures from Dismaland are being sent to the Jungle refugee camp near Calais to build shelters. No online tickets will be available."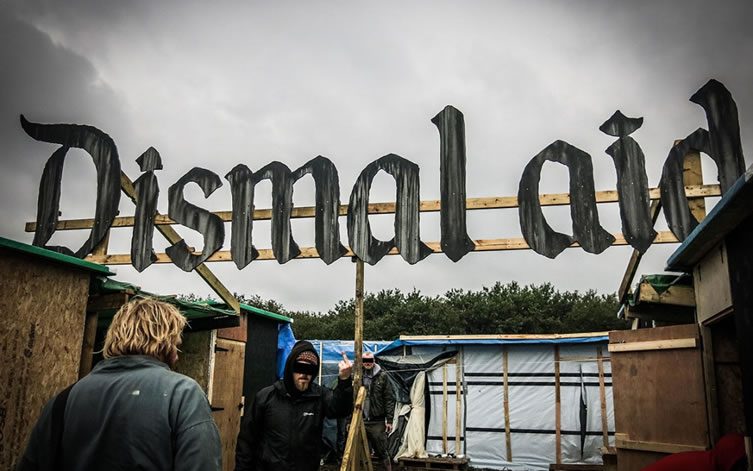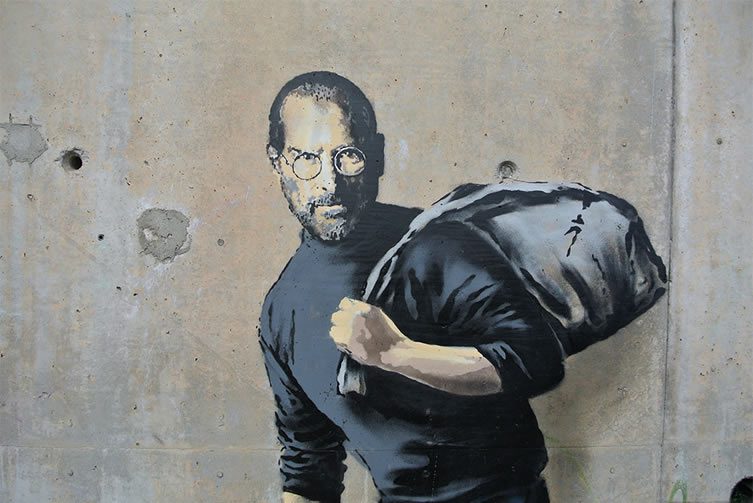 Banksy's DIY aid work was followed later in 2015 by a slew of new works in and around the Jungle, most notably a Steve Jobs piece — highlighting the Apple man's heritage as the son of a Syrian migrant, and accompanied by a rare statement: "We're often led to believe migration is a drain on the country's resources but Steve Jobs was the son of a Syrian migrant. Apple is the world's most profitable company, it pays over $7bn (£4.6bn) a year in taxes – and it only exists because they allowed in a young man from Homs."
Other new Banksy works included stabs at growing inequality (represented in a Raft of the Medusa-inspired stencil piece), and the right wing views that are unfortunately infiltrating popular consciousness.