"The following are strictly prohibited in the Park – spray paint, marker pens, knives and legal representatives of the Walt Disney Corporation." The wry anti-corporation humour is back; in his first major event since New York takeover Better Out Than In, the world's most infamous street artist returns, with a little help from his friends.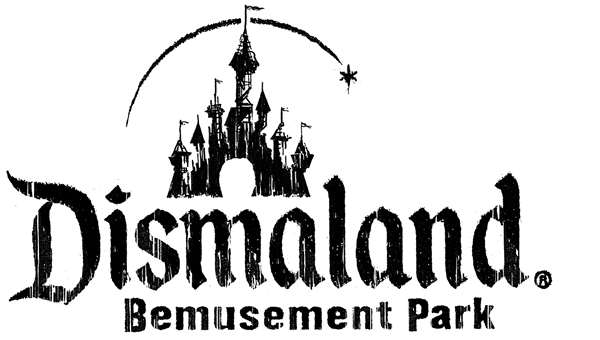 Damien Hirst; Jimmy Cauty; Paul Insect & BAST; Block9; Jenny Holzer; Axel Void; just some of the big-hitting names — spanning street art, conceptual art and set design — who are helping Bristol's finest put the dystopian wonder into a very different kind of theme park in Weston-super-Mare; the iconic British seaside resort, just 24 miles outside the stencil art giant's hometown.
Juxtapoz Magazine editor Evan Pricco was just one of the names in contemporary art whose Instagram feed started buzzing with activity from Dismaland Bemusement Park a few hours back; a (seemingly) official account — @dismaland_park —  whirred into action around half-an-hour ago, with a quick flurry of extravagant, satirical installations being posted.
Officially opening tomorrow, for locals only, limited tickets can be booked up to ten days in advance for dates from 22 August. Park doors close 27 September.