Saatchi Gallery is currently hosting the cream of international photojournalism, as it exhibits a selection of works by winners of The Fondation Carmignac awards. All six past and present laureates are represented by over 40 works, spanning two full rooms of the London gallery.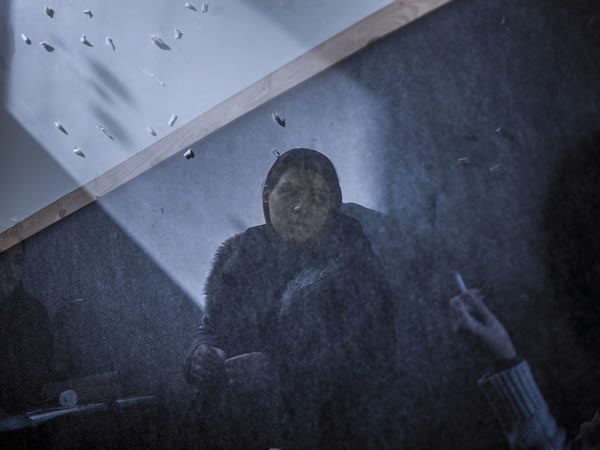 Iranian photojournalist Newsha Tavakolian heads up the show with a whole room dedicated to the 2013 winner's triumphant submission, as well as work exhibited at this year's Venice Biennale. Tavakolian's work delves deep into the contemporary middle class of Iran, looking at the increasing tension between the country's hard-line Islamic regime and the seemingly unstoppable liberalising influence of the West.
A second room hosts the work of Fondation Carmignac laureates Davide Monteleone, Robin Hammond, Massimo Berruti, Kai Wiedenhöfer and Christophe Gin. Monteleone's four works from his Spasibo series focus on Chechnya — the title an ironic vote of thanks from the region's people for the oppression wrought by the Russian state. The Zimbabwean regime of Robert Mugabe is the subject of Hammond's images; the photographer was imprisoned for 26 days and deported as a result of his work. Berruti reports on conflicts between Pashtun militia and the Taliban in Swat Valley, Pakistan, documenting the civilian's valiant struggle despite limited resources.
The inaugural winner, Kai Wiedenhöfer, takes us back to 2009 and events surrounding Israel's deadly attack on the Strip in January that year. Finally, incumbent laureate Christophe Gin will present one image from his winning series Colonie which looks at Guiana from the perspective of the annual theme "Lawless Areas".
Carmignac Photojournalism Award: A Retrospective runs from 18 November to 13 December.