'It sounds fucking cool!'
Thus pronounces London-based Australian Leif Podhajsky in response to my initial question about the name of his recent Paris show Synaesthesia. Opening with that quote may be a little unfair — he also gives me some oddly charming insights into the condition's place in his own life as well as art, more of which below — but on the other hand it gives a nice sense of his enthusiasm and irreverence. Anyone familiar with his work could be forgiven for expecting an interviewee towards the serious end of the spectrum, but the opposite is the case.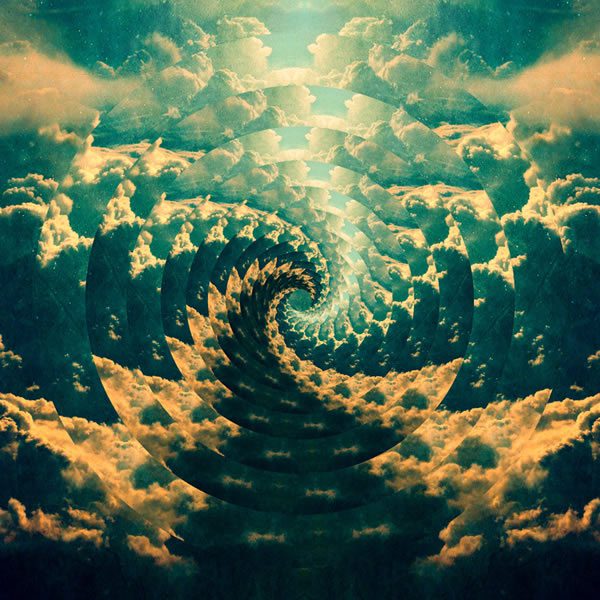 'Actually,' he continues apropos synaesthesia, 'as a condition that causes stimulation of one sensory path to lead to experiences in another, it seems to be an apt way to describe my creative process. Some people can taste numbers or hear colours, and I just find that to be very cool.'
I should explain what 'creative process' refers to. For the uninitiated, Podhajsky is one of the — if not the — foremost cover-artists of the day, working with a range of bands who walk the fine line between commercial clout and indie cred. But more of that later. The synaesthesia must be particularly relevant for someone who's required, as he is, to in a sense render sound visually?
'Music's a relief to me. It frees me from the over-thinking that can slow me down and hinder my creative output. I'm an analyser of everything — I can spend a lot of time just figuring out all the elements that are going to make a road-crossing go ok — and in combination with a constant barrage of tasks in daily life it can be frustrating. But music helps. It unlocks the other part of my brain that's free to roam unencumbered.'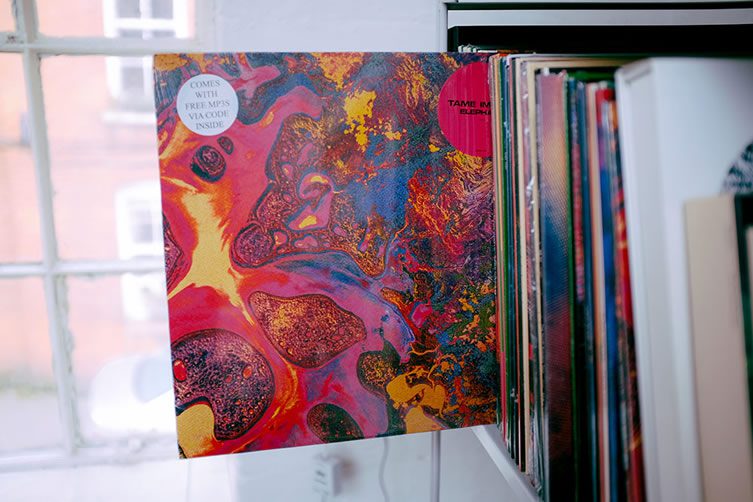 He says that he only recently discovered that synaesthesia was an official condition, and that until then he'd always just assumed that he was somehow different. 'But,' he continues cheerily, 'for the album artwork it works a treat! Just not so much when you hear crap songs …'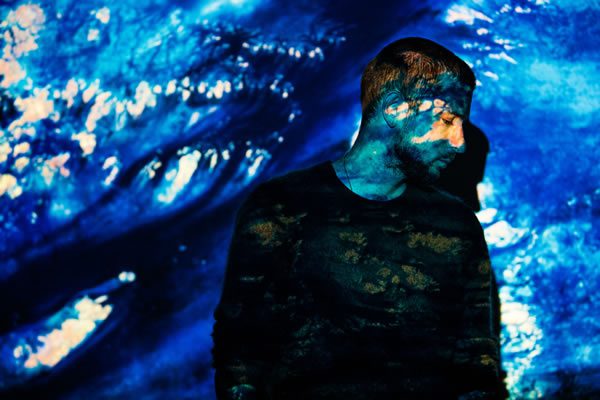 We'll come back to the cover-art again, but first I want to ask him about Scotland (it's my adopted country and I'm interested, frankly). I hear he's been here recently as part of a project he's working on with Ballantine's, the famous whisky house (and yes, it doesn't hurt that it's got to do with scotch. Sue me.) What's the story?
'I've always loved whisky …'
But I love whisky, and as far as I'm aware Ballantine's is serenely uninterested in commissioning any art from me. As usual with Podhajsky, the answer turns out to be a mixture of enthusiasm and creativity.
'Well, they were aware of the cover-work that I've done, as well as some other stuff, and they came to me and asked if I would be interested in being part of the Ballantine's Artist Series. Part of their original pitch was the theme of 'Stay True' and that I would have a lot of freedom in what I wanted to do, and since I HAVE always loved whisky (Ballantine's 17-year-old is actually my favourite, by pure coincidence) and have always been fascinated by the processes of creating such a complex drink, I agreed.'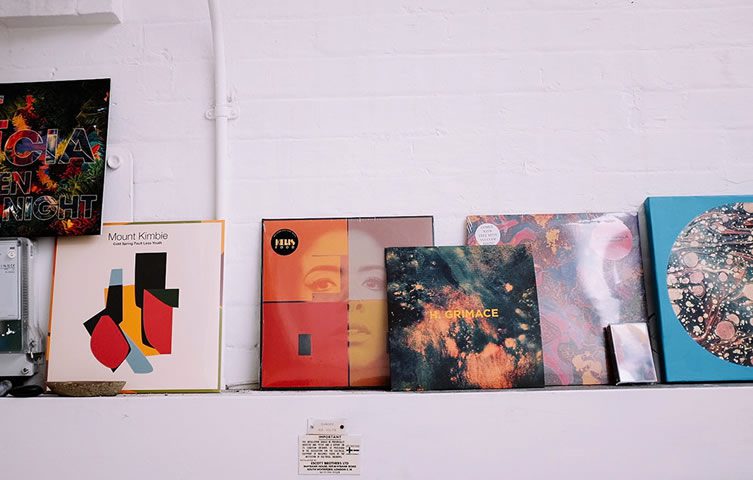 The brief was to express in his distinct visual terms that physical, biological and chemical process; synaesthetic, almost, so it must have come naturally. It can't have hurt, either, that since the art he produced was based on first-hand experience of the Scottish landscape, he had to make some trips here over the course of the project. In fact, he's just returned from a trip to Ballantine's Glenburgie distillery.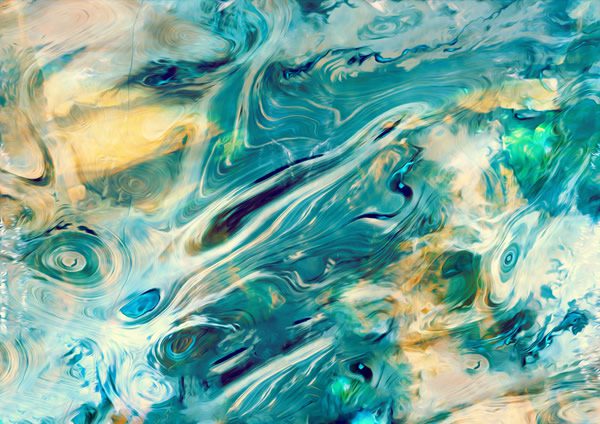 'The travel was great,' he insists, 'but also truly necessary. A lot of my work is based off nature's patterns and forms and the connectedness of the natural world, so to get a really hands-on feel for where the whisky comes from … yeah, it just made sense. Plus, it was really interesting to see the distillery and each stage of the drink's development.'
I try to dig a little deeper, to find if there's been a time ever when his interests and his work weren't so serendipitously joined at the hip. So far, it sounds like a pretty charmed professional existence. Was it ever thus? It seems not, although there were times when things might not have been quite so rosy.
'I co-owned a design studio in Melbourne,' he tells me, 'and though it was great I always loved the more experimental side, the stuff that blurred the lines between art and design. And that never seemed to fit into the more corporate style and design practices … I found myself doing more and more work just for myself, to try to make sense of the world and the experiences I was having, and in the end it turned out that cover-art was a really natural fit for my more experimental side.'
That's an understatement. As well as longstanding relationships with indie behemoths Foals and Tame Impala, Podhajsky has done striking work for artists as diverse as Of Monsters and Men and Kelis, always combining a keen eye for the history and aesthetics of musical genre with his own unique approach. How much freedom does he have on these types of projects?
'Each project is really different: sometimes the brief is really detailed, but other times it's completely free reign.' In other instances it's a combination of the two: for example, the cover for Foals' Holy Fire, which depicts several horses and riders half-submerged in some tumultuous surf, bathed in golden light.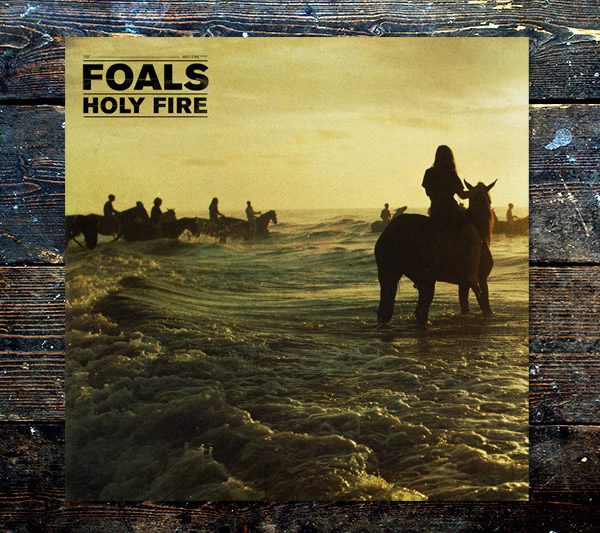 'For that one I sat down with the band a lot. They had the basic picture already, so it was a case of me taking the viewer on a journey through a pre-existing image, adding intrigue and so on so that people will dig through each layer to find the one beneath. But it's different every time, and that diversity is what keeps things interesting!'
He said earlier that hearing bad songs was particularly unpleasant for him with his heightened sensitivity. Before we finish, I ask him if he's ever worked on music that he couldn't stand.
'No.' It's a firm answer. 'I only work on things that interest me, that I can sit with and have a connection to. That's also necessary to keep things interesting.'
Whisky, great bands and benign neurological disorders that tie it all together. It doesn't sound at all bad to be Leif Podhajsky.