There are few chefs who can legitimately claim the title King of Pork, and the talented Ray Garcia is one of them, having beaten 10 other nationally-renowned competitors to the crown at 2013's "pork-a-palooza" at the House of Blues. Ray Garcia: King of Pork. That's a business card right there.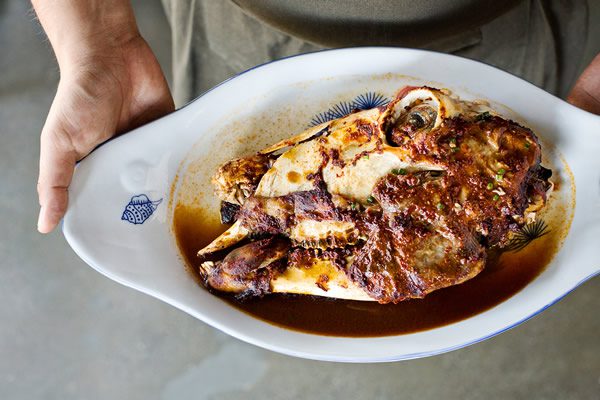 As well as industry recognition, Garcia has been winning admirers for his food since swerving law school to train in the culinary arts, later running Santa Monica's acclaimed restaurant Fig for six years before opening BS Taqueria in his native Los Angeles.
The BS in question stands for Broken Spanish — a reference to Garcia's European cookery training as well as his cultural heritage, and it's also the name of his second restaurant in LA's South Park neighbourhood. Broken Spanish sees Garcia move back towards fine dining from his relaxed taqueria, while maintaining a philosophy of accessibility that fits nicely into the Downtown scene.
Garcia's Latin background is evident in more than just his menu selections, with a cluster of family photographs providing a homely touch to the dining area alongside a farmhouse-style display cabinet and a rack of terracotta pots; more of this fired clay can be seen as light fittings elsewhere in the restaurant. A segment of living wall, hanging baskets, and wooden flooring and furniture provide an organic feel in contrast to partitions of decorative cinder block and polished metal.