We all know those Japanese cats are gifted with their hands. Origami wouldn't have been a thing if our far eastern friends had big clumsy fingers like me. Equally, one of the 20th century's most iconic designers — Isamu Noguchi — would not have changed the world of lighting with his Akari lamp designs should his heritage have been entirely American. The Los Angeles-born American-Japanese designer's famous lantern-inspired paper lampshades have spawned a million copycats, but their original material is less well-known.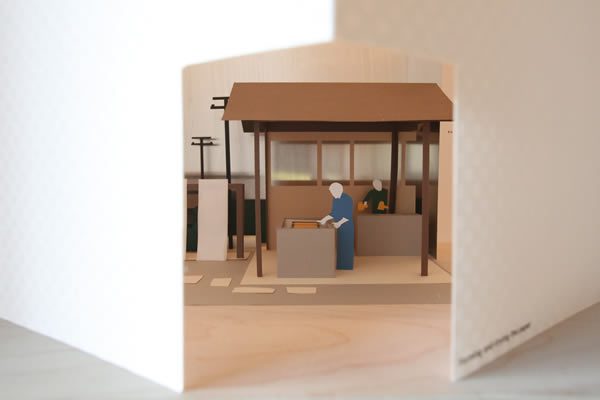 Hailing from Gifu, in the heart of Japan, Mino washi is so special thanks to the area's crystal clear rivers and mulberry trees — the water and the bark have been used since the 8th century to produce the paper that was used both in Noguchi's lighting sculptures, and the fishermen's lanterns that inspired them. Of course, there are a million and one other uses for Mino washi, and many are on display in an enlightening exhibition at London's The Proud Archivist.
Swiss studio atelier oï are among the designers joining Noguchi's famed pieces — presented in partnership with Oxo Tower's Japanese design shop Wagumi, there's a paper trail of pretty products to take home too.